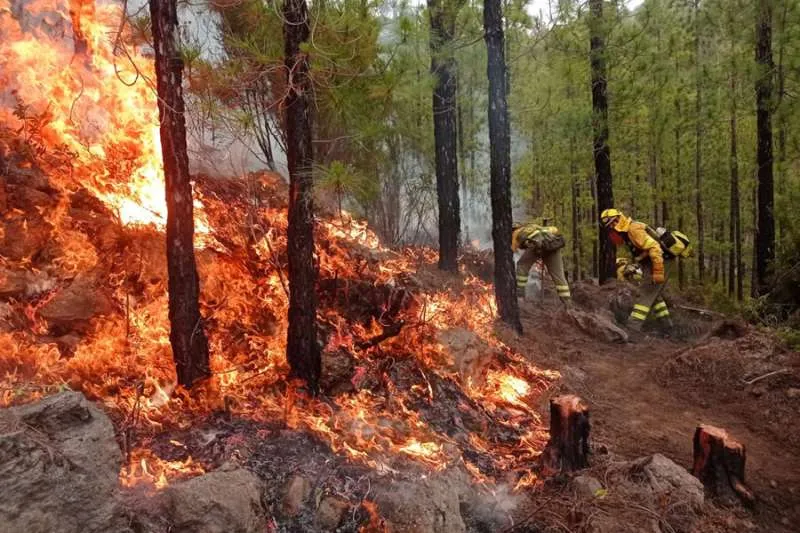 FOREST FIRE LATEST: A drop in the wind has helped firefighters today
The Tenerife forest fire is still active but the lack of wind today (Sunday) has allowed the work of the work of everyone involved to be very effective in preventing the advance of the fire on its three fronts.
In statements to journalists this evening, the president of the Cabildo, Pedro Martín, has clarified that the fire is not controlled, nor is its perimeter maintained, but has highlighted that the drop in intensity of the wind has brought about a respite despite the high temperatures.
He explained that the front heading towards Icod de los Vinos, although it remains active, "has not gone any further" while the one located in La Fortaleza, in the Teide National Park, "does not evolve quickly and has given us time to act."
In reference to the most worrying front, which is the one located on the slope of Tigaiga, Martín said that it has also had a good evolution and the only problem is the stones that have fallen, some of them very hot and incandescent, which can cause the fire to spread as they light new parts of dry vegetation.
"We have a large active fire but as the wind is not intense, it has allowed all the teams to work very well on the ground" said the island president, who hopes that this situation will continue for the next few days "to give us some control of the fire".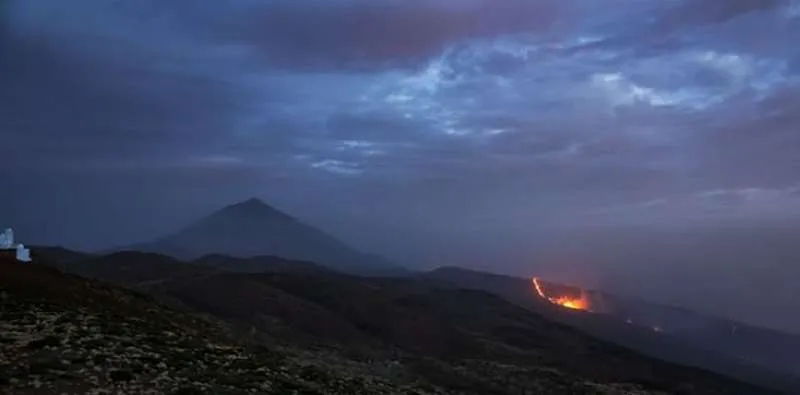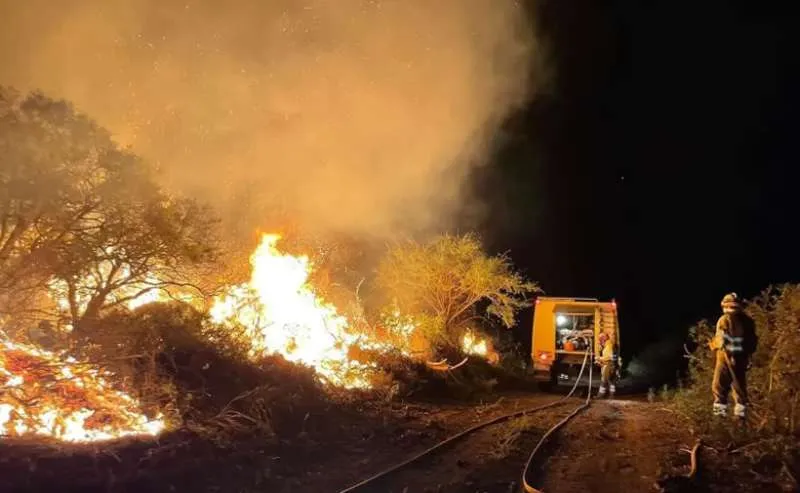 For his part, the Security Councillor of the Canary Islands Government, Julio Pérez, said that it is not foreseeable that the residents evacuated from their homes on Saturday will be able to return to their homes tonight.
He also emphasized that access to various parts of the forest are closed to the public for security reasons and that people are not allowed close to the fire. This is after various groups of 'hikers' of foreign nationality were evacuated from the area trying to get close to the fire to take photos and 'selfies' earlier today. "We do NOT want a repeat of La Palma when small sections of the public thought it was a tourist attraction when actually it is an emergency situation," he said.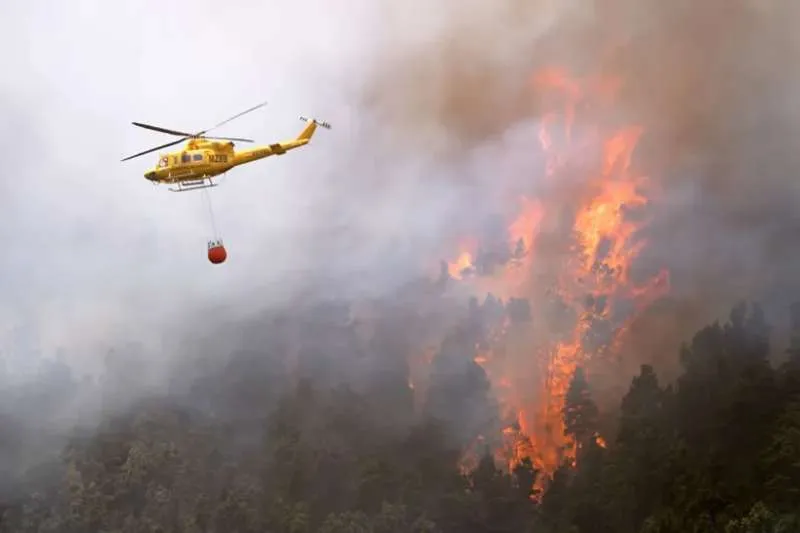 Other articles that may interest you...