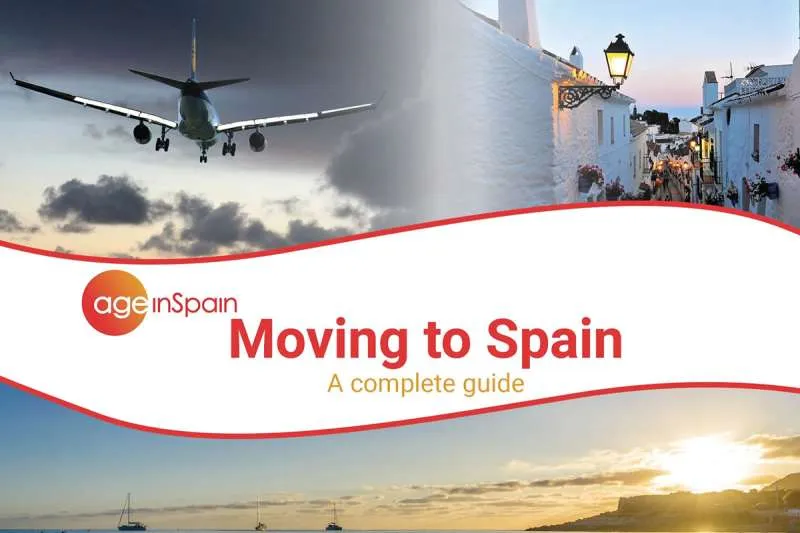 Everything you want and need to know about moving to Spain
A game-changing guide has been published today, by Age in Spain, a Spanish charity that has supported English speakers in Spain for more than thirty years, which is aimed at those who dream of living in Spain, or the Canary Islands, but are concerned that the process and regulations involved are too daunting.
"Moving to Spain: a complete guide" takes the reader step-by-step through all that is involved in making the move. It describes how Spain works, how to apply for the correct visa, what to do when buying a property, and how to bring your car or pet. The guide also explains why it is essential to plan ahead, especially for health care and social services that might be needed later.
There's also guidance to help the reader decide where in Spain would best suit them to live, and an introduction to the culture of Spain that will be of interest even to those just visiting on holiday.
And because it's an e-book, there are links to live interviews with people who have already successfully made the move, as well as links to public information websites which means the guide will stay up to date if the regulations change, and its free to download here: www.ageinspain.org/moving-to-spain
The President of Age in Spain, John Rafferty, a Scot who has lived in Spain for 15 years, said: "Spain is the most popular European destination for people who retire and want to enjoy all the benefits of a Mediterranean lifestyle. It's also popular with younger families who want to live and work abroad.
"Since Britain left the EU, the process for British people moving to Spain has changed, and it is now the same as it is for those who come from other non-EU countries such as the USA, but it remains perfectly possible for UK citizens to realise their dream."
"We believe our Guide will be invaluable as it talks readers through all the things they need to think about before the move and will help them settle in once they get here."
"Although the guide is designed for UK citizens, and the many others from non-EU countries who wish to live in Spain, there's lots of information that will be of interest to anyone who speaks English and is interested in how Spain works."
"Moving to Spain: a complete guide" has been produced with support from the UK government's Foreign, Commonwealth and Development Office.
Other articles that may interest you...