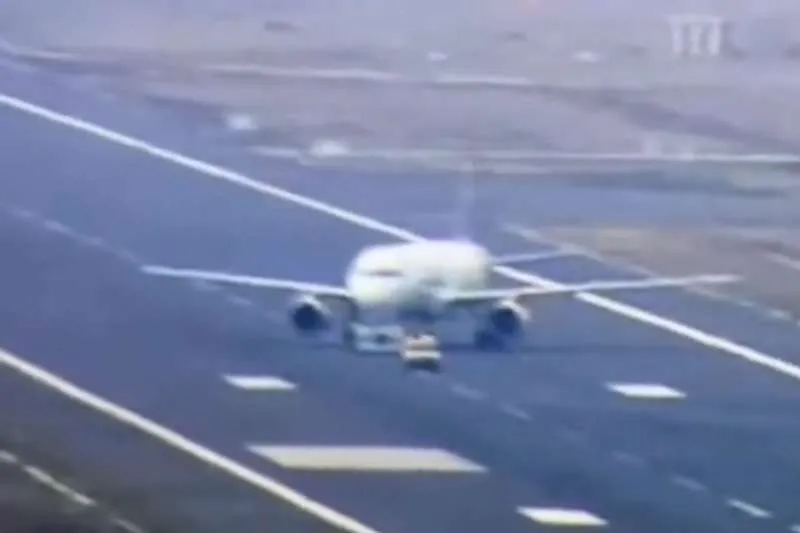 Emergency landing closes runway due to problem with landing gear
A Condor airline plane that came to Lanzarote from the German city of Hamburg, had to make an emergency landing and an emergency stop on the runway at the César Manrique airport in Lanzarote yesterday (Tuesday), due to a problem with its landing gear.
Emergency services were on standby as the plane was given priority to land and came to an abrupt stop in the middle of runway 03 causing it to be closed as reported on Twitter by Air Controllers and caught on film by Lanzarote Webcams.
The incident took place at around 11:50am and buses were sent for passengers to disembark where it stopped before it was finally towed to its parking place for inspection.
Several flight departures were delayed during the incident but none were cancelled, but this is the second incident at Lanzarote airport in as many days.
On Monday, the same sources shared a video that showed an aborted landing of a plane due to the strong cross winds on the runway.