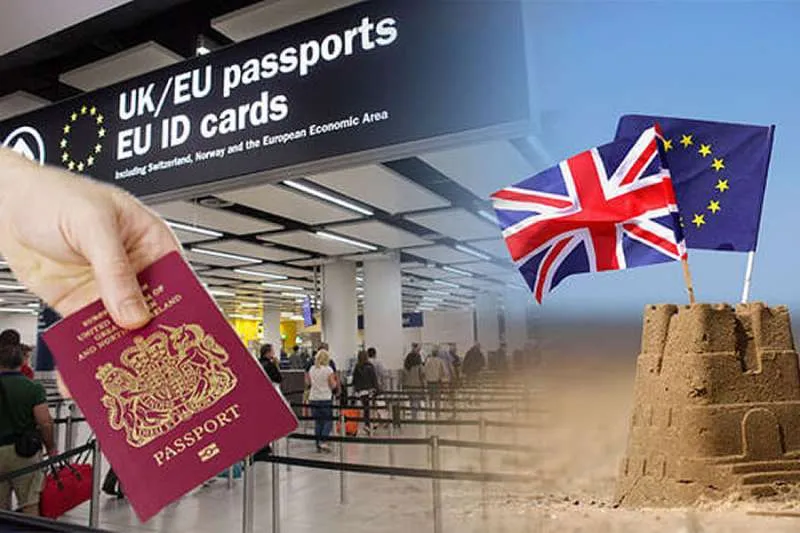 EU: UK tourists holding 10-year-old passports should NOT be turned away from flights
The EU Commission has responded to reports that travellers from the UK are being refused entry to countries or are not being allowed on flights because of the age of their passports, saying that they should not be turned away from flights over the post-Brexit rule that some countries are currently applying.
The call comes after several individuals have not been permitted to board their flight because they held renewed passports that have an extended expiry date beyond ten years, as we reported yesterday (see article here), including one UK traveller who had booked an entire trip to Portugal but was told by Ryanair that their passport, which expires in February next year, was not recognised for entry to Portugal.
Before leaving the EU, travellers from the UK were able to travel to the Member States without having to undergo any border controls. But now that the UK is no longer part of the EU, some countries are requiring that their passports must not be older than ten years on the date they are leaving the EU or Schengen Area.
However, the BBC has reported that the executive arm of the EU has said that now a more generous interpretation of the rules is possible. "Our previous advice was intended to make sure travellers are prepared to comply with the most stringent possible interpretation of the Schengen rules," a statement said.
The executive arm said that entry should be permitted to all travellers who hold a passport that has been issued within the last ten years at the moment of entry into the Schengen zone.
It has been noted that after having discussions with the Member States, the advice regarding the passport acceptance rules has been updated, but full details are yet to be released. As soon as they are, we will publish them.
Other articles that may interest you...