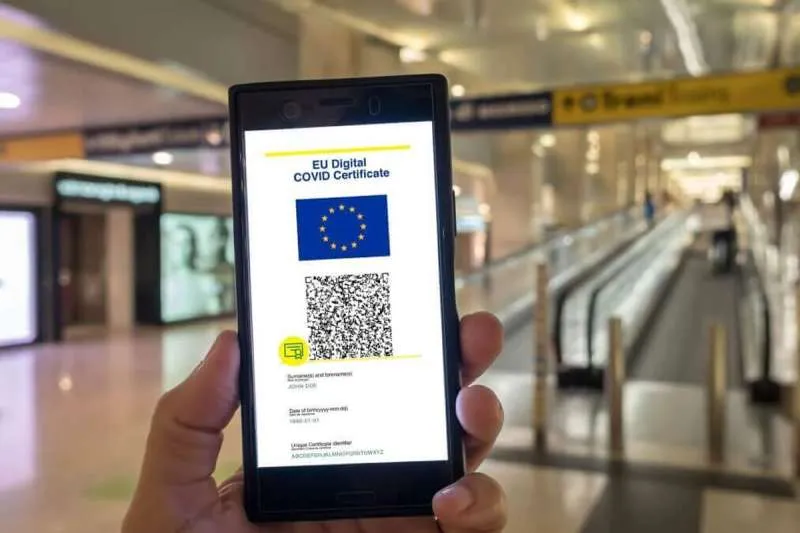 EU Parliament agrees to keep Covid Certificate in place for another year
The EU Parliament has confirmed that the plenary has supported the proposal to keep the Digital Covid Certificate running for EU citizens for another year as it was supposed to expire at the end of next month (June). There were 432 votes in favour, 130 against it, and 23 abstained, and then for third-country citizens, there were 132 against and 20 abstained.
In a press release they announced: "To ensure that EU citizens can benefit from their right to free movement, regardless of the evolution of the Covid pandemic, the EP plenary has endorsed the Civil Liberties Committee's decision to open negotiations with the member states to extend the use of the EU Digital Covid Certificate (EUDCC) scheme for another 12 months from July 1st."
The EP voted on the proposal after the Civil Liberties Committee (LIBE) had approved it previously on April 28th, supporting the extension of the EUDCC for one more year. The proposal was first presented by the EU Commission at the beginning of February this year.
The Parliament also wants the EU Member States to refrain from imposing additional entry restrictions on travellers holding such certificates, unless the situation deteriorates and imposing new requirements becomes absolutely necessary, based on scientific advice by the EU Centre for Disease Prevention and Control (ECDC) and the EU Health Security Committee.
Approving the extension of the scheme, the Parliament has also approved a proposal of the Commission to grant Covid-19 test certificates for the new types of antigen assay tests.
It has, however, asked the Commission to come back with an assessment in six months time, at the end of December 2022, on whether the scheme is still necessary or not. If the report shows that the scheme is no longer deemed as necessary and effective for preventing the spread of Covid-19, the Parliament wants it to be suspended.
"MEPs want to keep the period in which the Regulation applies as short as possible, and repeal it as soon as the epidemiological situation allows," the press release notes.
The EU Commission has recently adopted a new feature for the framework, which enables the Member States to annul fake or erroneous EU Digital Covid Certificates after thousands of them have been detected since it first became effective in the summer of 2021.
So far, the Member States have issued about two billion certificates for people who have been vaccinated for Covid-19, those who have recovered from the virus, and those testing negative for it.
There are over 60 countries connected using the Digital Certificate, including the EU and Schengen countries, as well as several other third countries.
Other articles that may interest you...