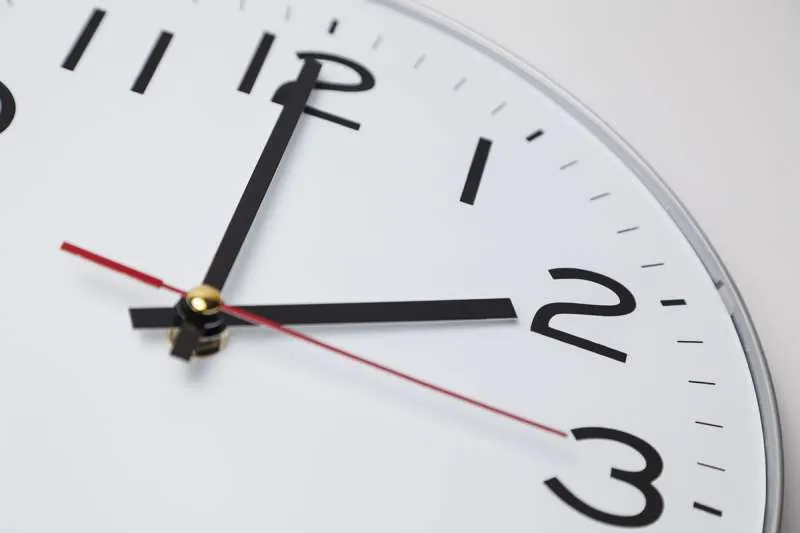 Don't forget to put your clocks back tonight!
Tonight's the night that the clocks change not only in the UK but here in the Canary Islands as well. At 3:00am tonight (Sunday 30th October) they go back an hour to 2.00am giving you an extra hour of partying or an extra hour's sleep depending on where you are.
Throughout the 21st century, autumn will start between September 22nd and 23rd (the official Spanish date), with its earliest start being in 2096 and its latest start in 2003.
Variations from one year to the next are due to how the sequence of years according to the calendar, as some are leap years, fits with the duration of each orbit of the Earth around the Sun.
Early fall is the time of year when day length shortens the quickest, with the sun rising more than a minute later than the previous day in the morning, and setting more than a minute earlier in the afternoon. As a consequence, at the beginning of autumn, the time that the Sun is above the horizon decreases by almost three minutes each day.
The sky after sunset in early fall, will have Jupiter and Saturn as the only visible planets, but from December, Mars will appear in the east, and Venus and Mercury in the west, so the season will end with five planets visible at dusk.
Early autumn mornings, meanwhile, will kick off the season with Venus, Jupiter, and Mars visible, but the first two will soon disappear in the glow of dawn. Mercury will make a brief appearance during October, and Mars will be out of sight in mid-December, leaving the dawn sky devoid of planets at the end of the season.
Other phenomena of astronomical interest during the latter part of 2022 will be the Leonid meteor showers around November 17th, and the Geminids around December 14th. Full moons will occur on November 8th and December 8th.