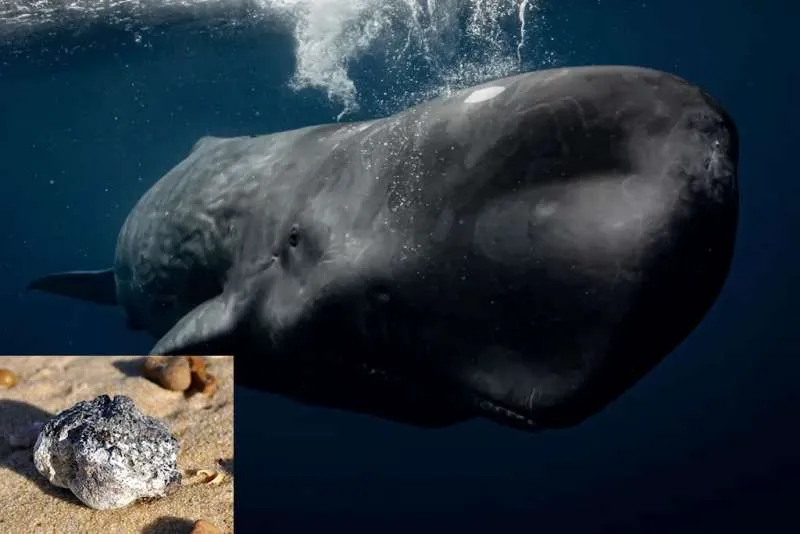 Did you know: Sperm whale vomit is worth 80,000 euros a kilo!
The sperm whale is one of the 28 species of cetaceans that live in the deep waters of the Canary Islands. According to data from the regional government, there are only 360,000 of them worldwide, a figure that is far from the million a few years ago, as they are threatened by hunting, and here in the Canary Islands, by the high density of maritime traffic, which is why there are more of them being washed up on the coasts of the archipelago.
However, separate from these statistics and not known by many of us, is that sperm whale vomit can fetch between up to 80,000 euros a kilo, as posted by a marine biologist yesterday on Twitter.
He shared an image of what looks like a stone, but it is actually a dried fragment of sperm whale vomit. "It is known as ambergris and is formed by the solidification of sperm whale vomit. It is highly coveted in perfumery as an odour fixer", he explained.
He continued by saying "it is thought to be formed by the 'beaks' of squids, which although essential in the diet of sperm whales, they regurgitate because they can't digest them, wrapped in half-decomposed food and gastric fluids which when hardened, form ambergris."
Apparently, freshly produced ambergris has a marine, faecal odour, but it acquires a sweet, earthy scent as it ages. Due to its value, only more expensive perfumes still contain it such as Roja, Creed, and Xerjoff.
Other articles that may interest you...