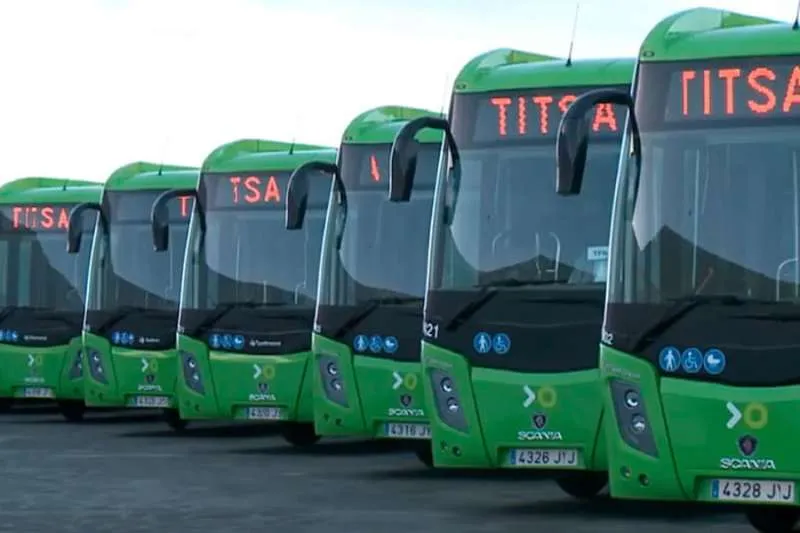 Buses will be free to use in the Canary Islands from January 1st
The Canarian Coalition (CC) have announced today that an agreement has been made with the central Government of Spain to include free buses and trams in the Canary Islands from January 1st in the General State Budgets (PGE) for residents of the archipelago.
This was announced this morning (Monday)by the secretary general of the Canarian Coalition, Fernando Clavijo, at a press conference in which he appeared together with deputies Ana Oramas and María Fernández, to report that the amendments to the PGE have been accepted by the Government of Pedro Sánchez.
Currently, the discount on monthly travel bonos is 50% in the Canary Islands to support people during the 'cost of living' crisis, but the government have allocated a further 50 million euros so that travel will be free on buses and trams, as long as you get a bono, from the start of 2023.
Ana Oramas said that "free buses and trams throughout the coming year will benefit all citizens of the Canary Islands who want to use public transport".