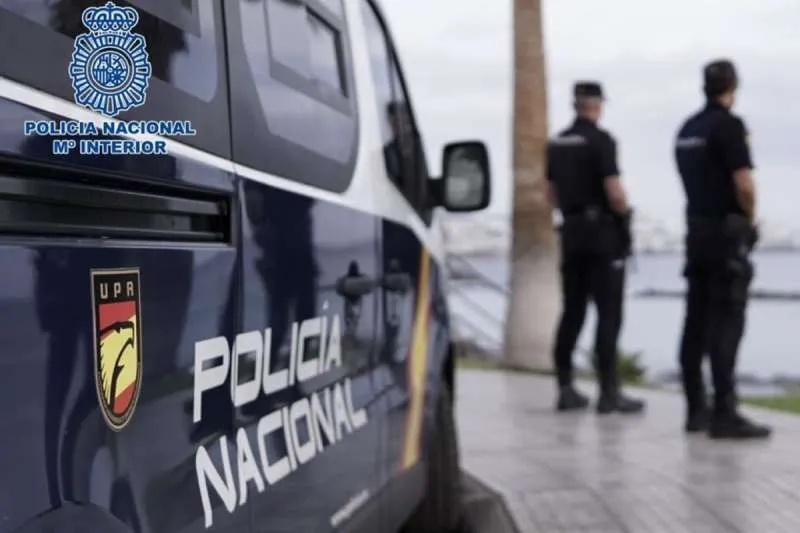 Burglars steal 250,000 euros from a restaurant safe in Costa Adeje
The National Police are investigating a robbery after thieves broke into a restaurant in Costa Adeje in the south of Tenerife and stole almost 250,000 euros in cash from the safe on the premises. Although the incident occurred several weeks ago, it has only come to light now as the police are asking for citizen collaboration.
According to the official press release, the burglary occurred in a restaurant overlooking the beach in the tourist area of Playa de Fañabé. Thieves managed to access the premises, located very close to the pedestrian promenade, and headed straight for the safe, with investigators believing they had prior knowledge that the owners had been storing cash in there for some time.
The facts were reported to the South Tenerife National Police in Las Americas who opened an investigation straight away.
Playa de Fañabé has become one of the busiest tourist areas in the south over the last few years, where several thousand people pass by every day.
According to the police services, several robberies have been reported recently in the municipality of Adeje. Ice cream and sweet shop in the El Galeon area has been the victim of three break-ins recently and has had the till takings were stolen.
In addition, two men carried out a robbery at dawn at a petrol station in Armeñime on the TF-47, by forcing the door open. The alarm went off and alerted neighbours who called the police. Despite this, the burglars managed to get hold of the cash and fled on foot from the petrol station to a waiting car nearby.
Another break-in took place in one of the petrol stations located in the industrial zone of Barranco Las Torres and La Atalaya in Adeje. Thieves stole money from the coin boxes for the car washes.
Lastly, another robbery was reported at a bar in the coastal area of Playa Paraiso where burglars broke in and stole money from the till and the fruit machine.
The police are asking anyone that may have any information regarding any of the robberies, to contact them in confidence.
Other articles that may interest you...