Anyone for crickets... or insects... or worms?
A restaurant in Tenerife is dividing opinions as they are offering tacos topped with insects, worms, or crickets on their menu. The Kocora Café is based in the La Granja Park in Santa Cruz, and owners say that although they generate a lot of scepticism, those who have them, love them!
Firstly, the owners want to make one thing clear, and that is that the insects prepared for consumption have undergone a process so that they are edible without any risk.
"One of the key things we have to explain is that just because we are located in a park, we don't catch insects and put them in a pan, they have to be carefully prepared", says Chus Luque, who together with Luis Lerín, is one of the owners of Kocora.
The authorization and commercialization of insects have been regulated since 2018 when the Novel Food Regulation came into force, the category in which they are included, as well as in the European Food Safety Authority (EFSA), has received an increasing number of applications.
"The hospitality market is very competitive, so it is always necessary to attract the attention of customers with something different. We tried them first and liked them, so we investigated if we could serve them in the cafe, and went for it."
The Kocora has been known for offering high-quality fusion food since it opened, however, the owners saw that insects for human consumption were being sold in all large stores on the island, so they decided to be innovative.
The insect, worm, and cricket tacos, all authorized by EFSA, are served seasoned with oregano or caramelized, some with truffle, others with pico de gallo. "The acceptance from our customers has been very good. We are the first in Tenerife to serve them and we can ensure that, right now, they are one of the most requested dishes by our customers. It is true that many people, at first, were surprised and reluctant to try them, but when they do they don't expect them to taste as good as they do, and they come back for more."
So if you fancy trying something different, which would you choose?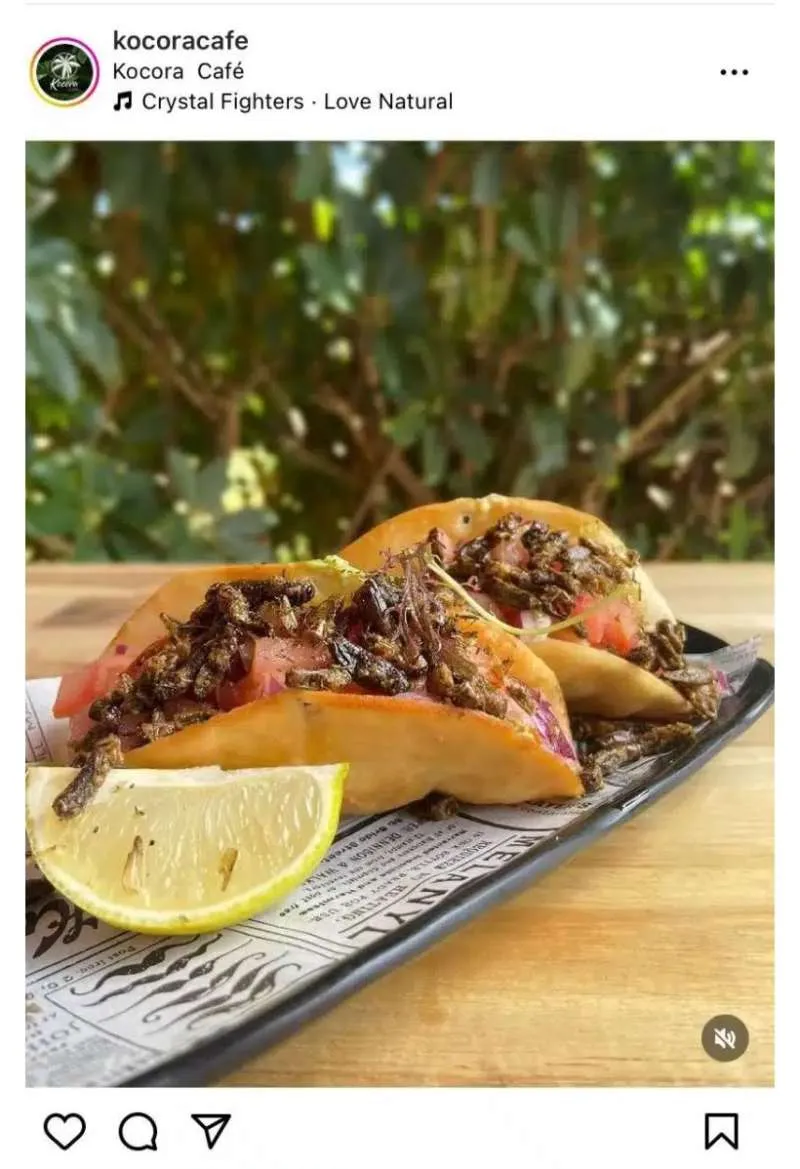 Other articles that may interest you...