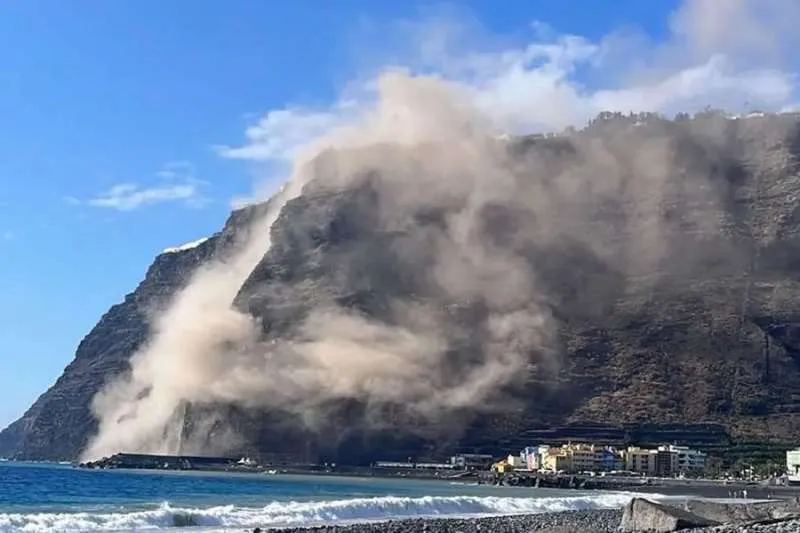 Another major landslide from the cliffs of Tazacorte
Tazacorte Port in La Palma witnessed significant landslides yesterday afternoon (Sunday), where rocks fell into the northern part of the Old Port. According to the Tazacorte Town Hall, the landslides occurred at around 6:00pm but fortunately, the large rocks that fell did not affect the sports marina or the bathing area.
However, the authorities have warned residents and visitors to avoid the area and exercise extreme caution along the coastal zone due to the possibility of more rockfalls.
This is the second landslide in this area in less than a year, as in December the first one happened causing severe damage to one of the buildings below. At that time it needed emergency intervention on the slope of El Time Cliff to ensure the safety of the Tazacorte Port promenade, the restaurants in the area, and the section of the GR-131 trail that runs between the viewpoint and the coast.
Other articles that may interest you...