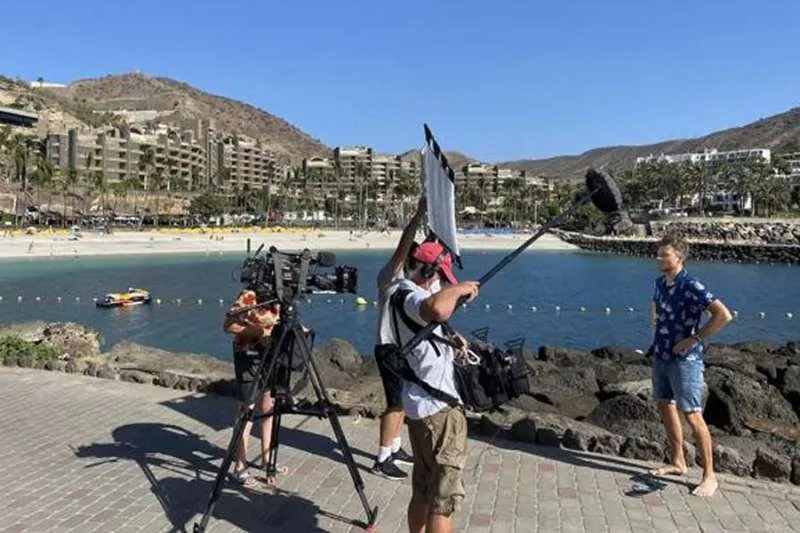 Anfi del Mar is home of reality TV in the Canary Islands!
Anfi del Mar continues to be a magnet for national and international television productions as the latest to join the list is the Spanish version of 'Love Island' which starts filming in the next few days in the luxury resort in Gran Canaria.
This latest reality show joins recent recordings of Channel 4's 'A Place in The Sun' and MTV's 'Ex on the beach'. The producers for Channel 4 said they chose Anfi due to its idyllic settings which are a unique natural set for filming.
In a statement, Anfi welcomed the productions since it represents a "fantastic promotion of the destination as a whole, not just our resort. We promote Anfi as an ideal and safe place, not only for family and sports tourism, but also to host any type of filming," says the statement.
In the case of 'Ex on the beach', its producers acknowledge that "we are delighted to film in Gran Canaria and, of course, at Anfi, which has all the necessary ingredients to create a very special space. Its location, right on the beach, and the quality of its facilities are extraordinary."
The reach of these programs is remarkable since, for example, 'A place in The Sun' or 'Ex on the beach' are not only broadcast in the UK, but on other channels in Europe, the United States, New Zealand, Australia and South Africa, in fact they represent some of the most watched programs on TV.