After 26 years of abandonment, Maspalomas says goodbye to the Toboplaya
After 26 years of abandonment, Maspalomas is finally saying goodbye to the remnants of its most decadent tourist attraction. The town of Playa del Inglés is about to undergo a much-needed transformation as the Municipality of San Bartolomé has cleared away the remains of the infamous 'Toboplaya'.
The Toboplaya was a massive winding slide that was installed in the 1980s as a tourist attraction to connect the Maspalomas Costa Canaria promenade with Playa del Inglés and the outdated Anexo II shopping centre. However, it has been abandoned since the late 1990s.
According to La Provincia, the local council has embarked on a significant cleanup operation of the former Toboplaya site, spanning approximately 4,500 square metres. This operation required a collaborative effort from various municipal departments, including Public Works, Sanitation, and Parks and Gardens, making it an unprecedented endeavour in terms of scale.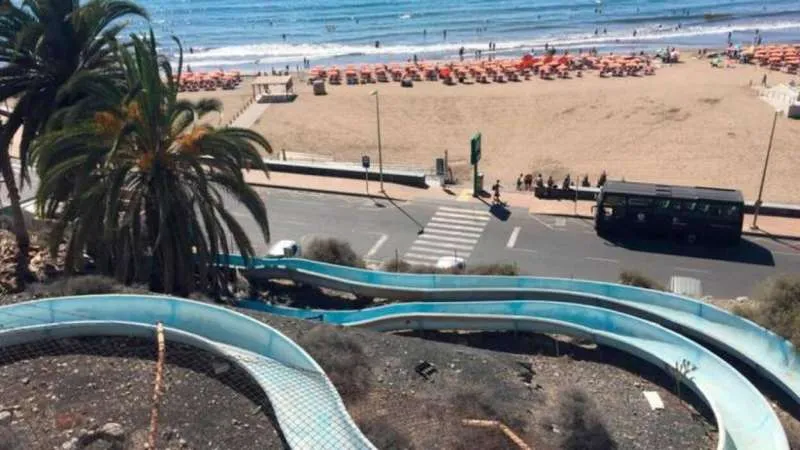 Over the past 26 years, an estimated six tons of waste had accumulated in an area frequented daily by hundreds of tourists strolling through the vicinity or heading directly to the beach from their hotels and apartments.
The rehabilitation project for this hillside location entails the creation of a viewing point with lush green areas adorned with up to 24 different plant species, the majority of which are indigenous. Additionally, a garden of Drago trees will be installed to rejuvenate Maspalomas' iconic landscape.
The removal of the Toboplaya marks the end of an era and the beginning of a brighter, more vibrant future for this beloved tourist destination. As the revitalization efforts continue, locals and visitors alike can look forward to enjoying a more appealing and eco-friendlier Maspalomas, with picturesque views and lush green spaces for all to cherish.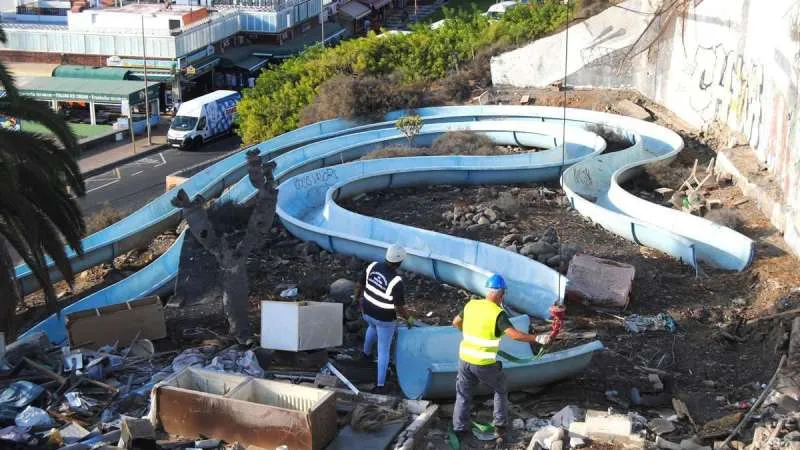 Other articles that may interest you...