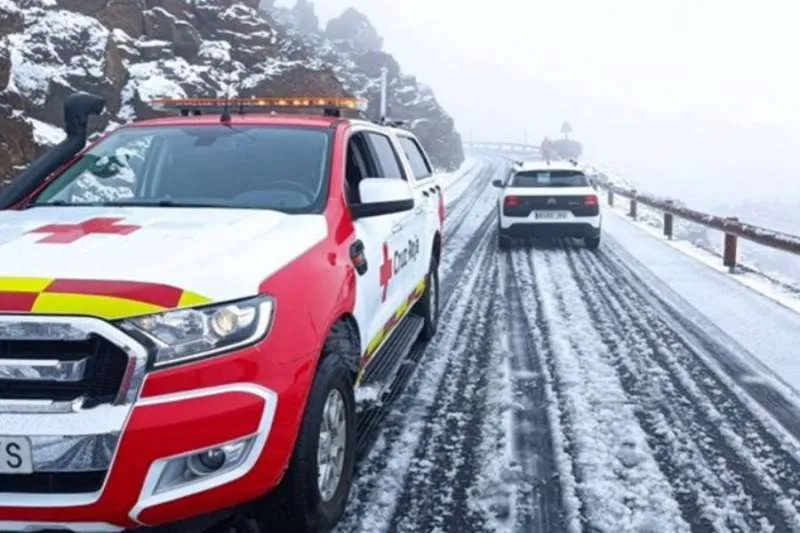 Access roads to Teide have been re-opened
The Tenerife Cabildo has reopened the access roads to the Teide National Park through La Orotava (TF-21) and La Esperanza (TF-24), which were closed yesterday afternoon due to the presence of snow and particularly ice sheets on the road making it dangerous to travel uphill and difficult to stop when coming downhill.
The Cabildo reported on Twitter yesterday that the TF-21 to Teide through La Orotava was closed from kilometre 16 to kilometre 43 at La Caldera, and that the TF-24 through La Esperanza was closed to traffic from kilometre point 24 to 42, due to sheet ice on the road.
Highway personnel from the Cabildo worked together with teams from the Red Cross, the National Park, the Guardia Civil, and members of the Tenerife Firefighters Consortium in the area, to ensure road users safety and have the roads back open as quickly and safely as possible.
Other articles that may interest you...