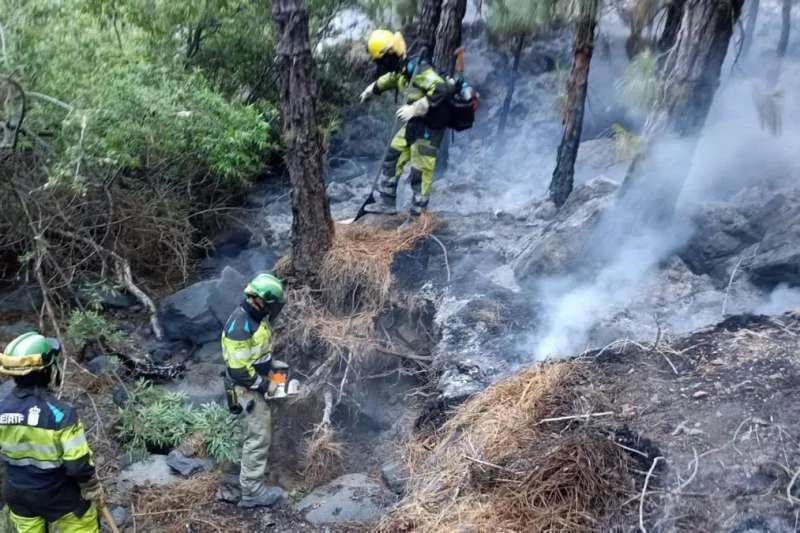 A tourist camping without permission is arrested for starting the forest fire in La Palma
The Guardia Civil have arrested a 29-year-old male tourist charged with starting the recent forest fire in La Palma on May 13th due to recklessness whilst camping in an unauthorized area, according to an official police press release.
Allegedly the man, who arrived on the island for a holiday several weeks ago, was camping in the Caldera de Taburiente National Park without any permission and caused the fire by leaving his gas stove unattended whilst making a cup of coffee.
"SEPRONA has carried out an investigation into the possible causes of the fire and have subsequently proceeded to arrest a person who arrived on the island a few weeks ago to spend his holidays here, and was camping in the area where the fire started, without authorization to do so and outside the designated camping areas", it says.
Once the investigation was complete, the evidence suggests that the fire started due to recklessness on the part of this person whilst using a camping gas stove."
The detainee, who hasn't been named, has been made available to the Investigating Court of Los Llanos de Aridane with the relevant police reports and proceedings have been initiated.