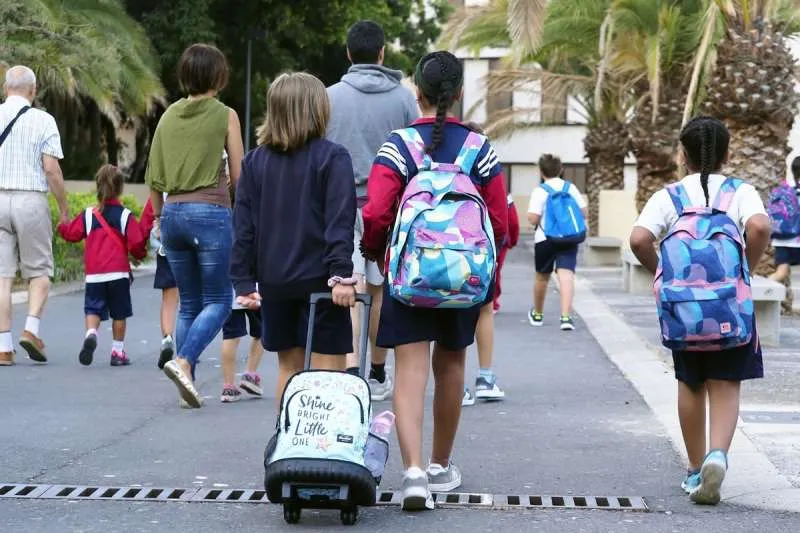 24 schools are seriously damaged by the rain, and classes will be affected today
The maximum alert situation in the Canary Islands has ended after the intense rains which caused 2,000 reported incidents, 3,000 power outages, and affected 761 flights. Pupils will return to classes today as schools open as normal, except for 24 whose timetables will be affected due to damage caused by Tropical storm Hermine.
Almost 20% of public education centres in the Canary Islands (192 out of 1,081) have reported some incident or damage due to the close passage of the storm, but all will reopen.
This was reported yesterday afternoon by the Minister of Education, Universities, Culture, and Sports of the Canary Islands Government, Manuela de Armas, detailing that these problems took place in Tenerife, Gran Canaria, Lanzarote, Fuerteventura, and La Palma.
Regarding the 24 schools with the most damage, timetables and classes will be affected today, but none have been confirmed as closing as the damage is limited to certain facilities whether sports, playgrounds, classrooms, etc.
In this regard, technical personnel from the municipalities and the Ministry of Education evaluated the state of the facilities yesterday and worked to solve the aforementioned problems, most of them related to humidity, water leaks, and flooding in some areas of the schools, fundamentally in sports fields, but also in some canteens, as explained by Manuela de Armas, in statements to Canarian Television News.
All parents should have received an SMS message regarding the situation with their children's school.