1,121 immigrants arrive in the Canaries in 48 hours a new record so far this year
The calm seas of September have enabled a massive influx of cayucos (small boats) to the Canary Islands in the last couple of days, particularly to the islands of El Hierro and Tenerife. These boats can accommodate up to a hundred people in each one, all hailing from Senegal.
The challenges of departing from Morocco or Mauritania have led to an increase in the sub-Saharan route, which takes longer and is riskier, with 1,121 people reaching our shores, including over 200 minors (under 18s), setting a record for the year.
In total, emergency and rescue teams attended to individuals primarily from sub-Saharan Africa who arrived on 16 different boats in Lanzarote, Tenerife, Gran Canaria, and El Hierro.
On Saturday, 469 migrants arrived on the Canary coasts in seven boats, including two cayucos in Tenerife, three in El Hierro, and two in Lanzarote. Among them were 13 women and around twenty minors, according to sources from Maritime Rescue, the Red Cross, and the Lanzarote Emergency Services.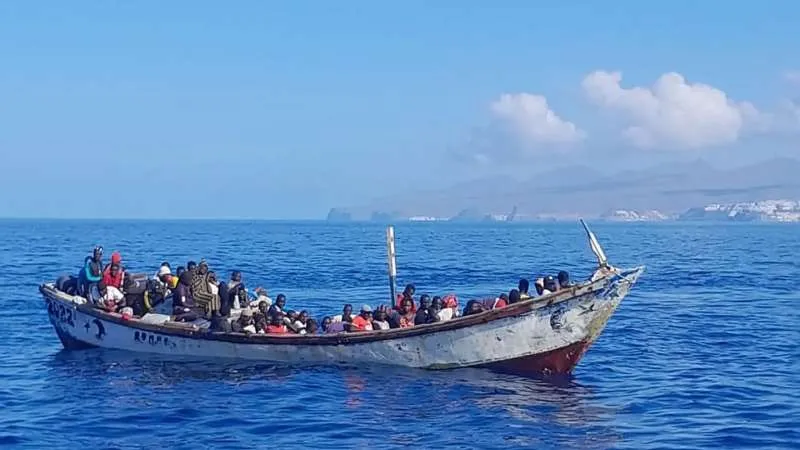 Meanwhile, the daily record of 2023 was broken again yesterday (Sunday), a record set just last week when 634 people arrived in the Canary Islands within 24 hours. Throughout yesterday, during the night and morning, 652 people were rescued on nine different boats approaching Lanzarote (four inflatables), El Hierro (two cayucos), Gran Canaria (one cayuco), and Tenerife (two cayucos).
The President of the Canary Islands government, Fernando Clavijo, has called for more state resources to address the growing migration on the Atlantic route. In an official video, Clavijo emphasized that the Archipelago "is a land of solidarity and welcome," and therefore, he advocated "the need for more resources to be able to provide dignified care to those who are arriving on our shores." He also lamented that thousands of people continue to lose their lives at sea in their attempt to start a new life in Europe, adding "We cannot turn a blind eye."
Other articles that may interest you...