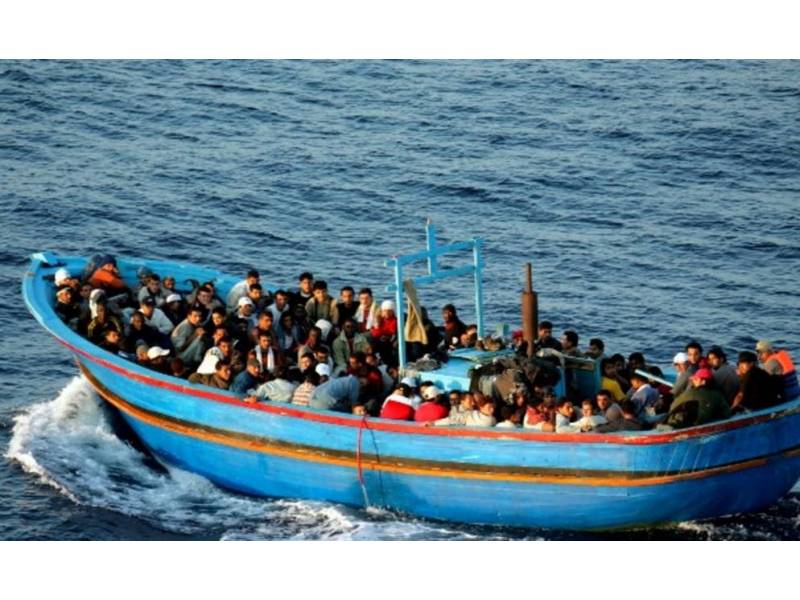 Two 'immigration mafia' bosses running boats to the Canary Islands are arrested
The Guardia Civil has arrested two members of a criminal organization in Gran Canaria who they believe are the main protagonists in organizing boats for irregular immigrants from Morocco to the Canary Islands coast, within the framework of "Operation Sparrow".
The investigation began at the end of last year, when Guardia Civil agents received news about one of the detainees, who was in an immigrant reception centre on the island, posing as an immigrant because up until that moment he had avoided revealing his status as one of the organisers of the boats.
The other detainee was living in Gran Canaria with other compatriots, and had gone unnoticed by the police, but after making inquiries with many of those that arrived to the island, as well as members of the network itself, it was concluded that both had skippered one of the boats that arrived in the Canary Islands several months ago.
However, it was discovered with further investigation that this trip was not the only one, as usually, once they had reached the coast, they returned to Morocco to arrange new trips to the Islands from the West African coast.
"The criminal organization captured people in a vulnerable situation to offer them an exit to Spanish coasts upon payment of over 2,000 euros each, which represents a huge economic effort for many of them. These criminal networks rarely offer guarantees on how the crossing and arrival at the coast are going to take place, posing a real challenge for migrants who dare to embark", says the Guardia Civil in an official statement.
The investigation remains open in order to clarify the operation of the criminal organization and further arrests are not ruled out.