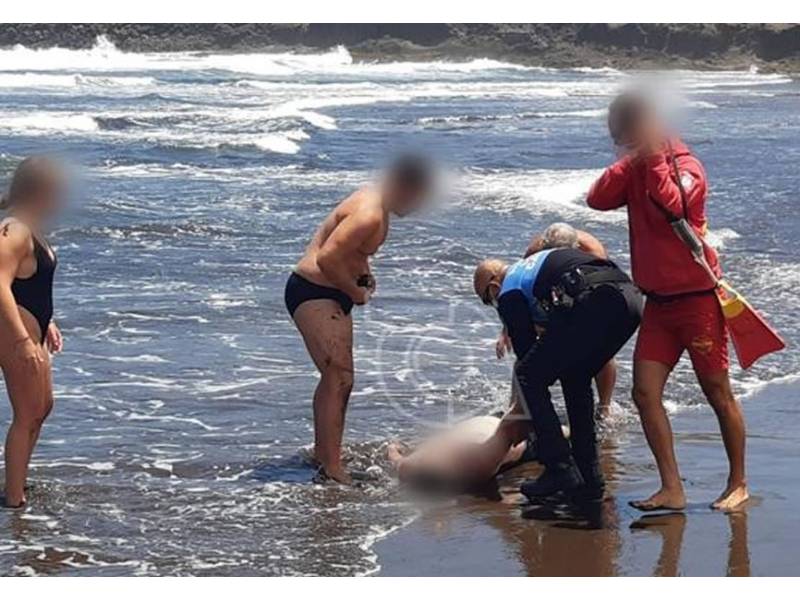 Man saved from drowning by other bathers in Gran Canaria
A 28-year-old young man was saved from drowning yesterday afternoon, as other bathers dragged him out the sea on to the Playa del Hombre beach in Telde in Gran Canaria, before being treated by paramedics and taken to the Insular University Hospital in Las Palmas.
The Emergency and Security Coordination Center (Cecoes) 1-1-2 of the Government of the Canary Islands received an alert at 1.55pm yesterday (Wednesday), in which it was reported that a person was in trouble at sea and needed urgent help.
They immediately dispatched the police and ambulance service to the beach where they found other bathers at the beach who had helped the affected man get out of the water. SUC staff assessed him and attended to some minor injuries before transferring him to hospital for further treatment.
The police praised the quick thinking of the people that helped him and said that they had stopped the man from drowning, and had saved his life. The man is currently stable and recovering in hospital.
(Image from TeldeActualidad)
Other articles that may interest you...