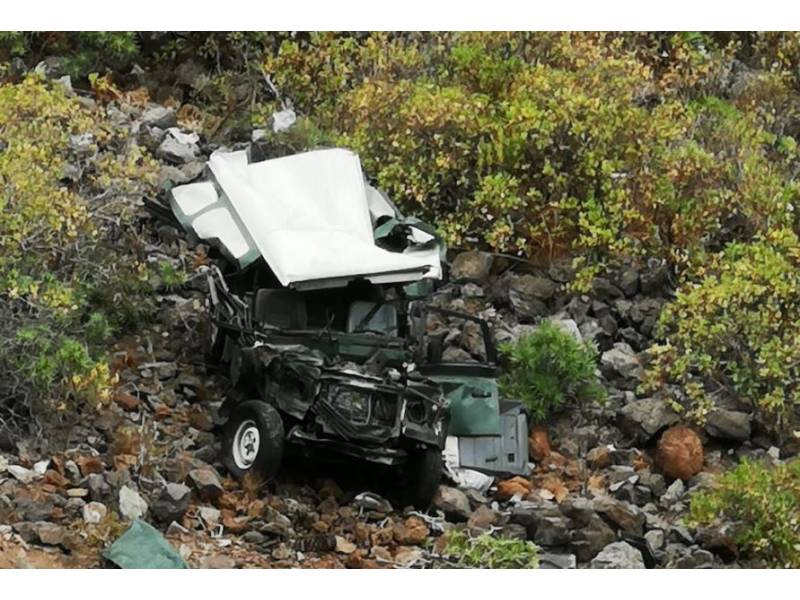 Man killed as car plunges 100 metres into a ravine in Gran Canaria
An 81-year-old man was killed this afternoon (Sunday) after losing control of his car on the windy GC-220 mountain road near Hoya Pineda in Gáldar, plunging over 100 metres down a ravine before finally coming to a stop on a ridge.
Emergency services were called to the area and rescuers in a GES emergency helicopter managed to get him out of the car and fly him to safety, but paramedics couldn't do anything to save his life, and he died from his injuries
Initial reports indicate that no other vehicle was involved in the accident and that the man was alone in the vehicle when the incident occurred.
Gran Canaria firefighters, the Local Police, Guardia Civil and medical staff from the Gáldar health center and the SUC, in addition to the GES helicopter, were all involved at the scene of the accident.