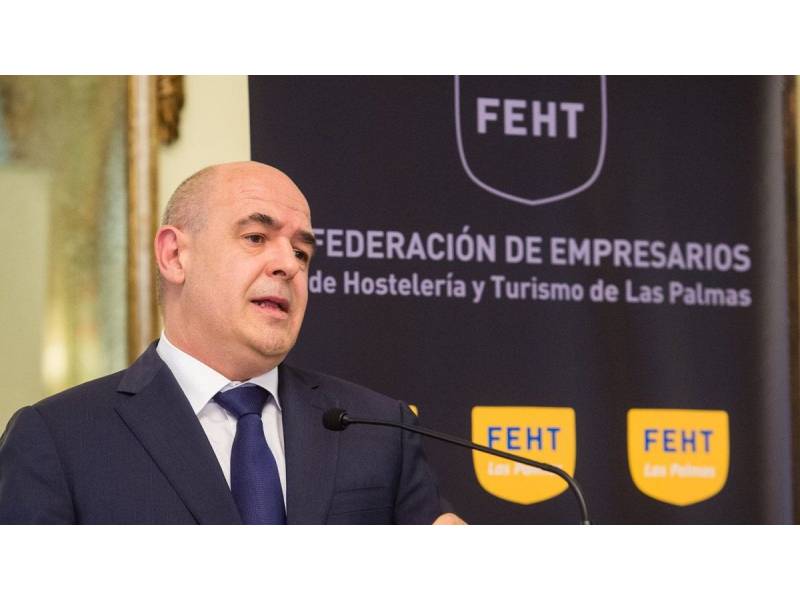 Hype in Spanish press for change in travel rules from the UK on July 15th
99% of the time we are bringing you news from the Canary Islands or mainland Spain, when it has an effect on the Canary Islands, however, today there is a lot of hype in the Spanish press following an announcement from the Federation of Hospitality and Tourism Entrepreneurs of Las Palmas (FEHT) regarding the UK allowing fully vaccinated travellers back into the country without quarantine on their return home.
We are bringing you this article so that you are aware of what the Spanish press is saying, and because as Brits we all follow the UK news so if this quoted to you, you can decide if it's been misinterpreted.
Nearly all of the Spanish press in the Canary Islands are saying today that: British tourist who have been fully vaccinated will be able to come to the Canary Islands as of July 15th without having to quarantine upon their return despite the fact that the destination, as decided on Thursday by the UK Government, is still on the amber list, because pressure from the travel and accommodation industry on Downing Street is paying off.
This announcement was made last night (Friday) by the Federation of Hospitality and Tourism Entrepreneurs of Las Palmas (FEHT) after obtaining confirmation from reliable British sources. Its president, José María Mañaricua, has always defended the need to have "stable factors" to be able to start the reopening of hotels and not the current traffic light system, which can change its situation because of a review every three weeks.
This decision by the United Kingdom is very positive for the destination of the Canary Islands and especially for the islands of Lanzarote and Tenerife, which have the most British tourism. "The news is excellent for the sector. Finally, good news that is very hopeful, "says Mañaricua.
Mañaricua said that the United Kingdom needs to put an end to the traffic light system, "because that does not give guarantees", quoting Portugal as an example. Another example of the pernicious effect that this system can have is in the Balearic Islands. Yesterday, in green "and it seems that the figures are going to improve in July", but "nobody assures that it will remain that way in August" and the hoteliers have to take a "gamble" and have no choice but to open because July, August and September are the months in which most of their annual income is concentrated.
As Brits, we are aware that the UK Government is 'looking' at the situation and will make an announcement in July, but doesn't expect to start this until August, but, yesterday Jet2 also announced that they are restarting flights to the Canaries on July 15th, the second time that date has come up. So, do they know something we don't, or has it been misinterpreted? Time will tell.