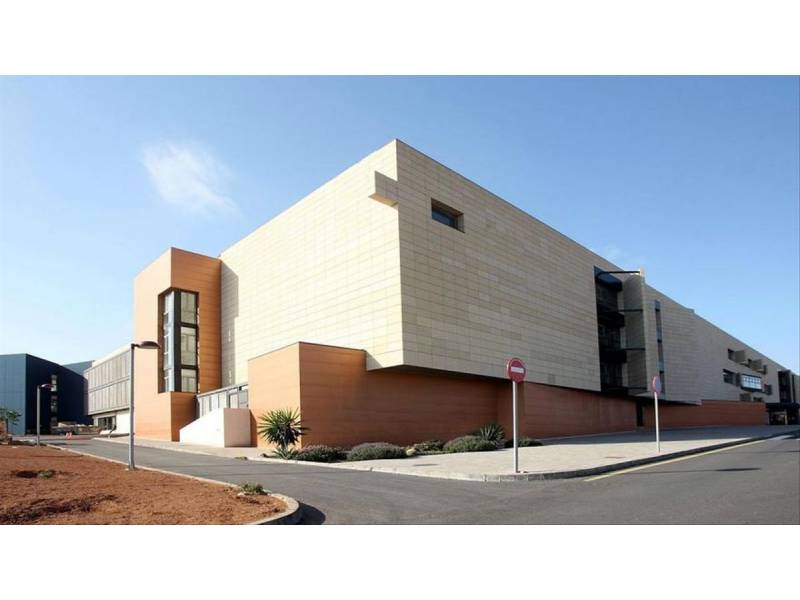 Fuerteventura activates contingency plan due to increase in hospital admissions
The General Hospital of Fuerteventura has activated the first phase of their contingency plan against Covid-19, prepared by the Health Services Management team, to meet the healthcare demands given the increase in hospitalizations in recent weeks.
The Ministry of Health says in a statement that all the hospitals in the Canary Islands drew up their contingency plans before last summer, with the aim of being prepared for spikes in infections and admissions due to the pandemic. In this regard, the Hospital of Fuerteventura hasn't had to resort to these plans until now, having had a very stable evolution of Covid-19 cases.
However, Health has reported that in recent weeks the island has experienced an increase in its Accumulated Incidence rates and hospitalizations, which has led to the activation of this plan in order to guarantee quality care to all patients.
The Intensive Care Unit (ICU) has eight beds that have so far responded to the cases that have occurred on the island, both in critical patients affected by Covid-19 and other ailments.
Currently, of the ten patients hospitalized in the centre affected by Covid-19, seven are in ICU, which has led to the activation of the first phase of the contingency plan, which marks an occupation equal to or greater than 50% of available places.
The measures included in the plan foresee the reconfiguration and disposition of various areas of the centre for the care of critical patients. In this way, and once the eight beds of the centre's traditional ICU were occupied by patients affected by Covid-19, these resources would be activated, as has happened in other hospitals on the islands before.
Other articles that may interest you...
In addition, the Hospital has planned three more beds in the Post-Surgical Resuscitation Unit (REA) for care of critical patients and, in accordance with the contingency plan, throughout this week there will be six positions that can accommodate critical patients authorized in the new Internal Medicine hospitalization floor.
The manager of the Health Service in Fuerteventura, José Luís Rodríguez Cubas, explained that the measures envisaged in the different phases of the contingency plan, are designed to guarantee the care response in the event of an increase in demand and hospital admissions to cope with the situation of the pandemic on the island.
Likewise, it has detailed that, initially, care for critical patients affected by Covid-19 is centralized in the ICU, but the centre has sufficient resources, spaces and equipment to guarantee care if the capacity of this unit is exceeded.