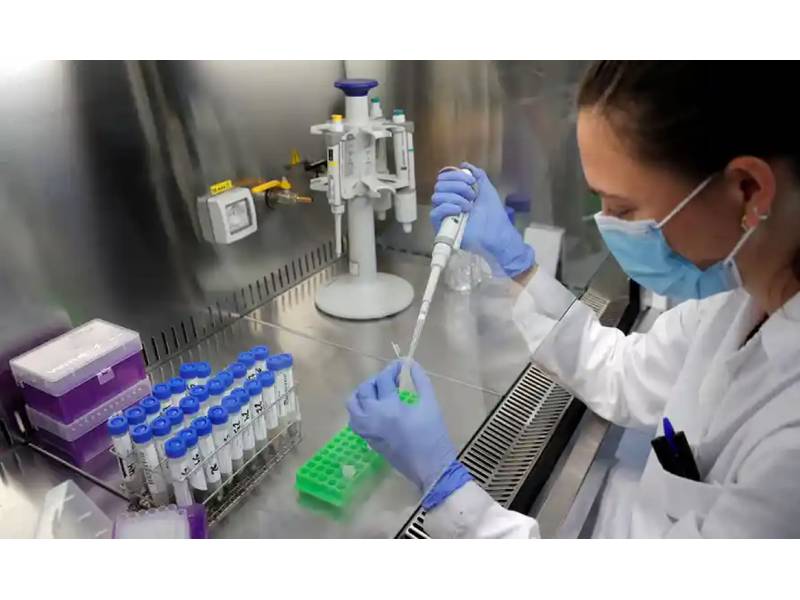 Covid update: First case of Omicron is confirmed in the Canary Islands
The Ministry of Health has reported 346 new cases of coronavirus today, meaning that 106,079 people have now tested positive for the virus in the Canary Islands since the pandemic began. Of these, there are now 5,306 active cases with 219 in hospital wards, 37 in ICU and the rest in home isolation. They have also confirmed two more Covid related deaths of two men aged 58 and 65 in Tenerife who were already hospitalised due to Covid.
Of the new cases, Gran Canaria has the most again with 157 today, followed by Tenerife with 121, Fuerteventura with 44, there is 21 in Lanzarote, and 3 in La Palma.
The Ministry of Health has also confirmed the first case of COVID-19 by the omicron variant registered in the Canary Islands. As previously reported, this is a fully vaccinated middle-aged man who arrived in Gran Canaria from South Africa last week, and who, after showing Covid symptoms a few days ago, tested positive with a PCR test and his sample was sent for sequencing. This morning the results have confirmed that he is infected with the Omicron variant.
In addition to him, the Dr. Negrín University Hospital of Gran Canaria is carrying out the sequencing of four other samples from people suspected to have Omicron, and are waiting for the results to see whether they have or not. The result of these other sequences will be known in the next few days.
Regarding the Omicron variant, scientists across the world are sequencing as many samples as possible to find out more about it, so we have to wait to know its evolution and to determine if its incidence in the Archipelago may increase, although given the experience and evolution percentages obtained in other territories where it is present, and the behaviour of other strains of the SARS-CoV-2, it is foreseeable that it will become dominant.
Data for Tuesday 7th December 2021:
(updates are against yesterday's figures)
New cases: 346
Gran Canaria: 157
Tenerife: 121
Fuerteventura: 44
Lanzarote: 21
La Palma: 3
La Gomera: 0
El Hierro: 0
Current Incidence rate (IA7): 119.99
(Cases last 7 days: 2,611)
Fuerteventura: 256.41
Gran Canaria: 130.68
Tenerife: 102.09
Lanzarote: 99.48
La Palma: 88.67
La Gomera: 41.52
El Hierro: 0.00
Current Incidence rate (IA14): 220.96
(Cases last 14 days: 4,806)
Fuerteventura: 421.78
Gran Canaria: 238.80
Tenerife: 201.16
Lanzarote: 170.08
La Palma: 129.41
La Gomera: 87.65
El Hierro: 0.00
General:
Covid patients in hospital: 219 (+7)
Covid patients in ICU: 37 (-2)
Home isolation: 5,050
R number: 1.11 (needs to be below 1)
PCR test positivity rate: 7.17% (should be below 4.5%)


Deaths last 24 hours: 2
Tenerife: 2 (594)
Total deaths: 1,055


Vaccination:
Total administered: 3,431,927
Fully vaccinated: 1,697,746 people (86.59%)
One dose: 1,703,854 people (86.90%)
Target: 1,960,774 (population over 12 years old)


Medical Discharges in last 24 hours: 190
Gran Canaria: 82
Tenerife: 61
Fuerteventura: 40
La Palma: 5
Lanzarote: 1
La Gomera: 1
El Hierro: 0


Total Active cases per island:
Total: 5,306
Gran Canaria: 2,282 (+75)
Tenerife: 2,174 (+58)
Fuerteventura: 535 (+4)
Lanzarote: 207 (+20)
La Palma: 89 (-2)
La Gomera: 18 (-1)
El Hierro: 1 (-)
Municipalities with most active cases in each island:
1,887 in Las Palmas (Gran Canaria)
1,127 in Santa Cruz (Tenerife)
396 in La Laguna (Tenerife)
291 in Puerto del Rosario (Fuerteventura)
191 in La Oliva (Fuerteventura)
183 in Arona (Tenerife)
179 in Arrecife (Lanzarote)
124 in Adeje (Tenerife)
108 in San Bartolomé de Tirajana (Gran Canaria)
99 in Granadilla de Abona (Tenerife)
90 in Santa Lucia de Tirajana (Gran Canaria)
72 in Telde (Gran Canaria)
55 in Puerto de La Cruz (Tenerife)
26 in Guia de Isora (Tenerife)
22 in San Miguel de Abona (Tenerife)
17 in Mogán (Gran Canaria)
6 in Santiago del Teide (Tenerife)
(Please note this is not all municipalities, it represents the most infected and tourist areas)