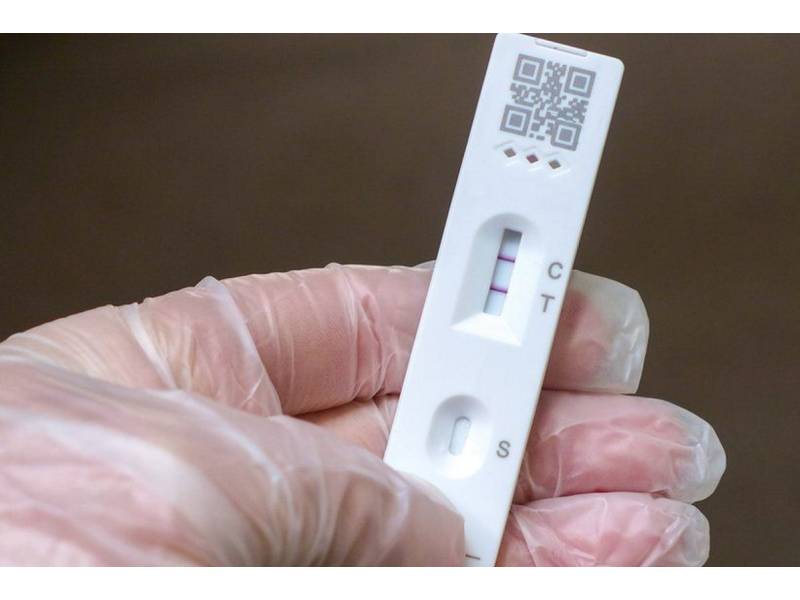 Covid update: The Canaries adds 2,048 new cases and 7 deaths today
The latest data from the Ministry of Health has informed of less new cases than expected, and a decrease in active cases in Tenerife for the first time during this sixth wave of the pandemic. In total, they have reported 2,048 new cases with 1,544 people medically discharged, a higher number than usual as the 7-day isolation has now come into effect.
This has resulted in 49,139 active cases in the archipelago, with 420 people in hospital (+24) and 64 people in ICU. They have also confirmed seven verified deaths from Covid, all aged between 54 and 89 years old, three in Tenerife, another three in Gran Canaria, and one in El Hierro.
Of the new cases today, Gran Canaria has the highest number with 792 and Las Palmas has now overtaken Santa Cruz as the most infected island (see below). Tenerife has 710 new cases, Lanzarote has 265, La Palma 175, Fuerteventura 86, La Gomera 11, and El Hierro 9.
The last three days have averaged 2,200 new cases per day, and although very early days, if that continues a decrease in incidence rates will start to be seen, however, the increase in hospital admissions is steadily increasing as is pressure on the health service.
Data for Monday 3rd January 2022:
(updates are against yesterday's figures)
New cases: 2,048
Gran Canaria: 792
Tenerife: 710
Lanzarote: 265
La Palma: 175
Fuerteventura: 86
La Gomera: 11
El Hierro: 9
Current Incidence rate (IA7): 1,135.01
(Cases last 7 days: 24,711)
Tenerife: 1,356.01
La Palma: 1,183.83
Lanzarote: 1,175.78
El Hierro: 1,040.64
Gran Canaria: 970.87
La Gomera: 751.91
Fuerteventura: 593.83
Current Incidence rate (IA14): 1,916.68
(Cases last 14 days: 41,624)
Tenerife: 2,437.85
Lanzarote: 1,791.26
El Hierro: 1,749.35
La Gomera: 1,688.35
La Palma: 1,552.88
Gran Canaria: 1,540.23
Fuerteventura: 1,033.98
General:
Covid patients in hospital: 420 (+24)
Covid patients in ICU: 64 (+1)
Home isolation: 48,655
R number: 1.30 (needs to be below 1)
PCR test positivity rate: 27.19% (should be below 4.5%)

Vaccination:
Total administered: 3,795,416
Fully vaccinated: 1,689,754 people (80.55%)
One dose: 1,774,796 people (84.61%)
Children aged 5-11: 41,963 (30.65%)
Booster doses: 471,738

Deaths last 24 hours:7
Tenerife: 3 (646)
Gran Canaria: 3 (400)
El Hierro: 1 (5)
Total deaths: 1,152

Medical Discharges in last 24 hours: 1,544
Tenerife: 982
Gran Canaria: 466
La Palma: 46
Lanzarote: 27
El Hierro: 11
Fuerteventura: 9
La Gomera: 3

Total Active cases per island:
Total: 49,139
Tenerife: 27,141 (+-275)
Gran Canaria: 15,806 (+323)
Fuerteventura: 2,378 (+77)
Lanzarote: 2,390 (+238)
La Palma: 1,121 (+129)
La Gomera: 174 (+8)
El Hierro: 129 (-3)


Municipalities with most active cases in each island:
12,098 in Las Palmas (Gran Canaria)
11,863 in Santa Cruz (Tenerife)
5,682 in La Laguna (Tenerife)
1,649 in Arrecife (Lanzarote)
1,165 in Puerto del Rosario (Fuerteventura)
1,061 in Telde (Gran Canaria)
1,039 in Arona (Tenerife)
826 in Puerto de La Cruz (Tenerife)
800 in Adeje (Tenerife)
778 in Granadilla de Abona (Tenerife)
716 in La Oliva (Fuerteventura)
558 in San Bartolomé de Tirajana (Gran Canaria)
503 in Santa Lucia de Tirajana (Gran Canaria)
350 in Guia de Isora (Tenerife)
175 in Mogán (Gran Canaria)
156 in San Miguel de Abona (Tenerife)
91 in Santiago del Teide (Tenerife)
(Please note this is not all municipalities, it represents the most infected and tourist areas)