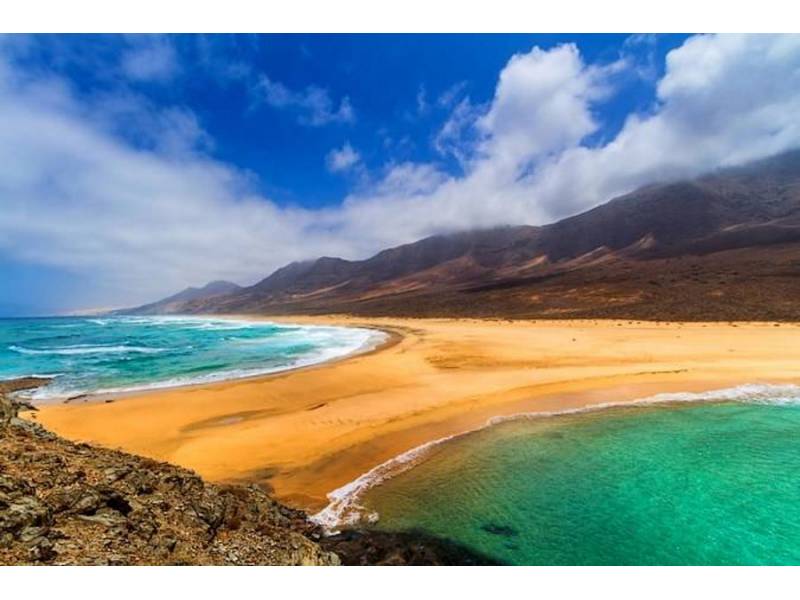 A beach in the Canary Islands is ranked at number 11 in the best in the world
A beach in the Canary Islands has been rated at number 11 among the best 25 in the world according to TripAdvisor users. "We love them: white sand, rugged coastlines… they have it all. They are the beaches that travellers dream of going to all year round", describes the TripAdvisor portal about the 25 best beaches in the world.
In this case, it is Fuerteventura that has gained the accolade thanks to its beautiful Cofete beach. This privileged bathing spot is so highly valued internationally due to its "miles of wild and beautiful beach, surrounded by mountains that seem to flow into the water", but ... what does Cofete have to dazzle its visitors in such a way?
Well, Cofete beach is one of the most natural wild beaches in the archipelago, located in the north of the Jandía peninsula, in the south of Fuerteventura. Cofete is a visual gift of endless golden sand, rough sea, and a total feeling of freedom. Its 12 kilometres long but the scarce presence of buildings and the absence of paved roads with it only really accessible with a 4 × 4 say a lot about its characteristics.
Getting to Cofete is not easy. The access road is basically a track made of dirt and stones and runs for 8.5 kilometres, with difficult sections, although possible if you drive carefully. When you get to the viewpoint, you will be amazed by the immense mountains of Jandía, the cape known as El Islote, and the ferociousness of the Atlantic, which you are advised to be extremely careful of. After passing a small town with a restaurant, all that remains is to park and enjoy hours of walks to the north or south to an impressive beach that will more than justify your trip.