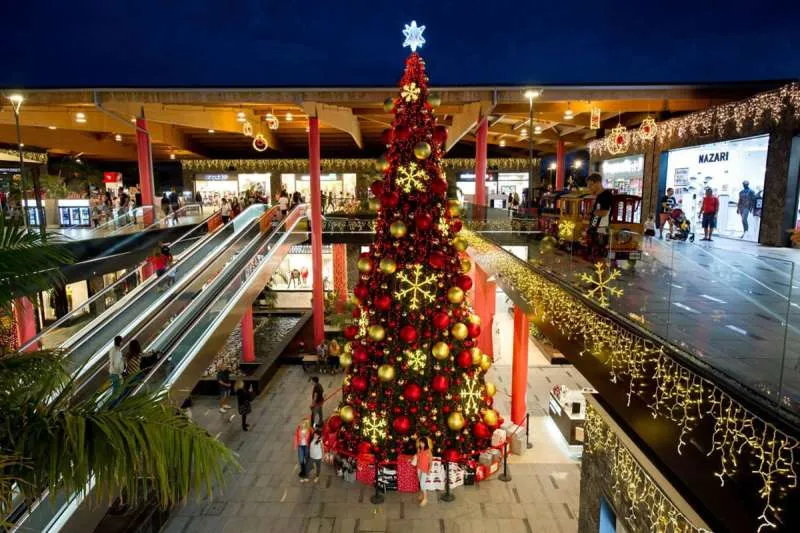 Which shopping centres are open during the December bank holidays in Tenerife?
As we enter December and approach the Christmas holidays, many people are over-excited this year as it will be the first 'proper' Christmas for three years with no restrictions! There will also be many who will take advantage of their days off to do their Christmas shopping, so which shopping centres are open and which days are bank holidays.
The first bank holidays of December in the Canary Islands are next week on Tuesday 6th and Thursday 8th December, which are Día de la Constitución and Día de la Inmaculada Concepción.
However, a lot of people, who have holidays left at work, will also take Wednesday off for a 3-day break especially as schools are closed for the celebration of Teacher's and Student's Day. This is known as the 'December bridge' as there is a public holiday on either side of a work day which is taken as a holiday.
This year, Christmas Day (December 25th) falls on a Sunday, so unusually Boxing Day is a bank holiday in the Canary Islands, whereas unlike in the UK, it normally isn't. Other areas of Spain, such as Valencia and Galicia, have decided not to make it a public holiday, but to 'bank' it until another time.
With these holidays, and reduced shopping on Sundays, here are some of the commercial centres open in Tenerife during the whole period:
SIAM MALL:
The Siam Mall Shopping Center by Playa Las Americas continues to be open 365 days a year, including every one of the bank holidays and Christmas Day. Its usual opening hours are from 10:00am to 10:00pm.
ROSA CENTER:
The Rosa Center in Playa Paraiso only opened in November 2019 so had one Christmas before the pandemic kicked in, so they are looking forward to Christmas this year as much as anyone. Like Siam Mall, they are open 365 days a year from 8:00am til midnight.
MERIDIANO SHOPPING CENTRE:
The Meridiano Shopping Centre in Santa Cruz is the home of Primark in Tenerife, and are opening on all the bank holidays from 10:00am to 10:00pm, plus they will also open on the three Sundays leading up to Christmas (4th, 11th, 18th), but not the 25th.
EL CORTE INGLÉS:
El Corte Inglés, located on Avenida Tres de Mayo in Santa Cruz, will be open every Sunday and all of the bank holidays in December, although they will close early on Christmas Eve and New Year's Eve at 8:00pm.
ALCAMPO:
The Alcampo commercial centre in La Laguna will be open on December 4th, 6th, 8th, 11th, 18th, and 26th, between 9:00am and 10:00pm, but will close early on Christmas Eve and New Year's Eve at 8:00pm.
Other articles that may interest you...