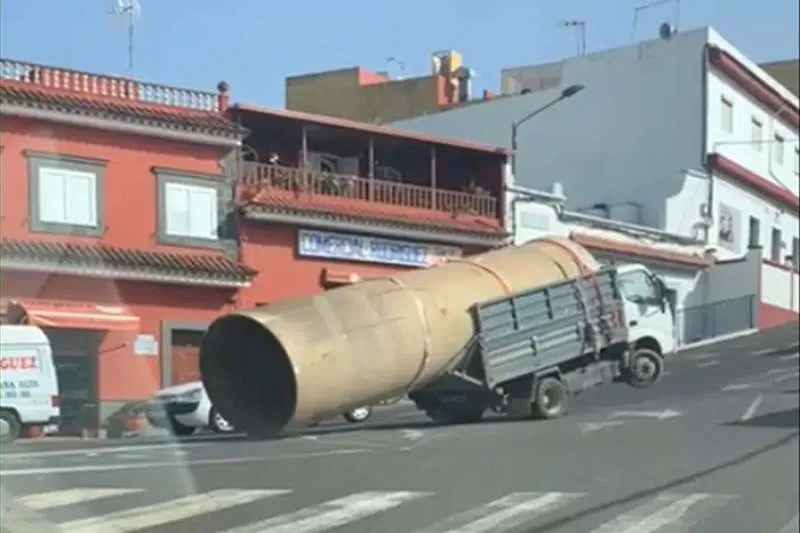 VIDEO: Lorry does a wheelie and crashes into a police car in the Canary Islands
In an unbelievable scene in Montaña Alta in Gran Canaria, a truck driver ended up doing a wheelie due to the heavy load he was carrying when trying to climb a hill, then he tried to correct his course and ended up colliding with a Local Police car.
Residents still don't believe what they saw when a small truck came into sight in the town carrying a huge tube, that weighed down the back of the vehicle when he tried to go up a steep hill, lifting the front wheels off the floor.
A Local Police patrol of Santa María de Guía was called to the scene and officers ordered the driver of the 'seesaw' truck to stop, but he ignored them and ended up crashing into their patrol car. The agents have now opened proceedings against him for a crime against road safety.