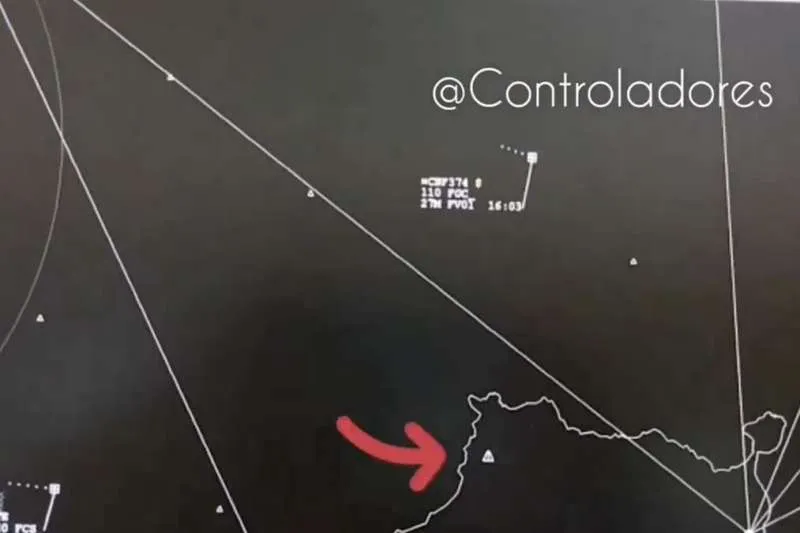 VIDEO: Air traffic control radar detected the meteor over Gran Canaria
The fireball that flew over Gran Canaria on Wednesday afternoon was detected by an air traffic control radar, used to monitor flights over the skies of the Canary Islands. They have published a video on their Twitter page (see below) in which you can see how a white triangle appears in the northwest area of ​​the Island over Agaete at 3:36pm which coincides with the time the 'roar' was heard across the island.
Throughout the afternoon, the noise caused a lot of concern, due to the power of the sound and the vibrations that went with it. Hours later and after several hypotheses, the Canary Islands Astrophysics Institute (IAC) considered it very likely that the noise had been caused by the passage of this fireball, which touched the atmosphere over Gran Canaria, before crashing into the sea.
El radar primario con el que se controlan los vuelos en las proximidades del aeropuerto de #GranCanaria detectaba ayer un blanco (triangulo) al noroeste de la isla. La hora coincide con la del #meteorito que se escuchó en buena parte de la isla. Podría ser un eco falso o.... 🤔. pic.twitter.com/KE3MPqMllU

— 😷Controladores Aéreos 🇪🇸 (@controladores) December 1, 2022
According to Involcan, the preliminary analysis of the seismographs show a shape compatible with an N-wave, which is produced by the impact on the ground of a shock wave caused by an object, natural or artificial, moving in the atmosphere at supersonic speed.
The spokesman for the Canary Islands Government, Julio Pérez, admitted at a press conference yesterday (Thursday) that the loud noise had caused some concern. "For a few minutes there was some nervousness and uncertainty," he commented.
Other articles that may interest you...