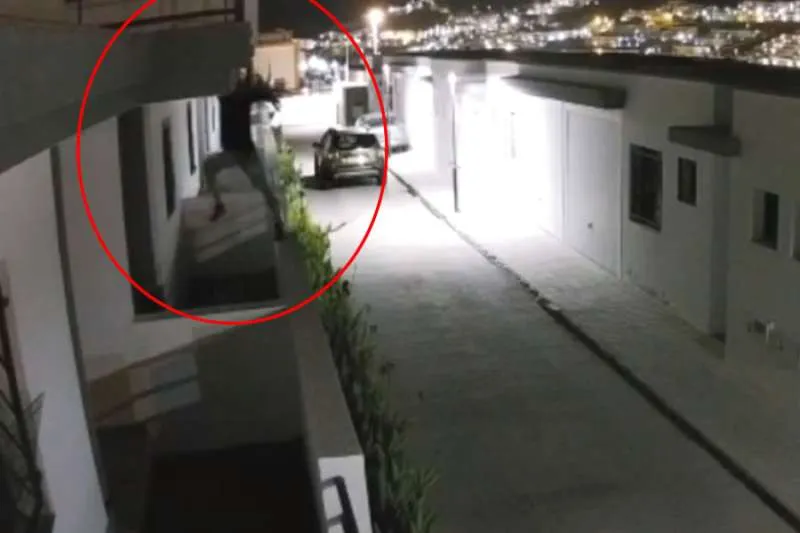 VIDEO: 54-year-old man arrested in connection with ten burglaries
The Guardia Civil has arrested a 54-year-old man in Puerto Rico in Mogán, who is wanted in connection with ten burglaries in properties across the south of Gran Canaria, accounting for approximately 40,000 euros of missing items and money.
The investigation began last October after police received a denuncia for the robbery of a house in the town of Puerto Rico. However, after this one, several other burglaries with the same characteristics were reported, that were committed at a similar time of day, that were accessed via windows or balconies, and when he couldn't access through those means, he kicked a door until it opened.
The Guardia Civil had a series of signs that pointed to the same person carrying them out, which was a middle-aged man who wore outfits similar to a tourist, making it difficult for him to be identified in these tourist areas.
The frequency of the robberies increased considerably from mid-April, when the burglar committed up to four robberies in the same week, the last being on April 28th, in two homes in the town of Patalavaca.
In these robberies, he managed to access a house from which he stole jewellery and a smartwatch, then tried to access a second home, at which time he was surprised by a neighbour, which caused him to flee by jumping over the fence of a nearby apartment complex and down a steep slope towards the town of Arguineguín. However, the witness managed to give a good description of the man and noticed that he had a fairly pronounced limp when walking.
As a result of the police investigations and the collaboration of the emergency services, they were informed that the Emergency Department of the Meloneras hospital was treating a man for a broken bone in his foot, and were suspicious of the story he had given as to how he did it.
Officers went straight to the hospital to question the man and found that he had a watch and rings that had been reported stolen, as well as a mobile phone that could be related to another burglary, so arrested him for possession of stolen goods.
After being treated, he was taken to the Guardia Civil headquarters for questioning and has been linked to ten burglaries so far, but the investigation remains open as they believe there will be more. He has now been admitted to prison by the Court of San Bartolomé de Tirajana awaiting trial.