$200 million Viking-inspired yacht docks in Los Cristianos
The 'Olivia O,' crafted by the Norwegian shipyard, known for its expertise in commercial vessels, ferries, and workboats, has made a striking appearance at the port of Los Cristianos in the south of Tenerife, and its eye-catching design, featuring a hull inspired by Viking ships, has not gone unnoticed.
Regarded as one of the world's most luxurious yachts in the world, valued at $200 million, the 'Olivia O' boasts a capacity for up to 50 people on board, although it typically accommodates around 12 passengers and a crew of 24.
Those on board can indulge in a range of lavish amenities, including a cinema, a spa, a gym with a steam room, a barbecue area, air conditioning, a 10-metre swimming pool, and even the option to use a helicopter.7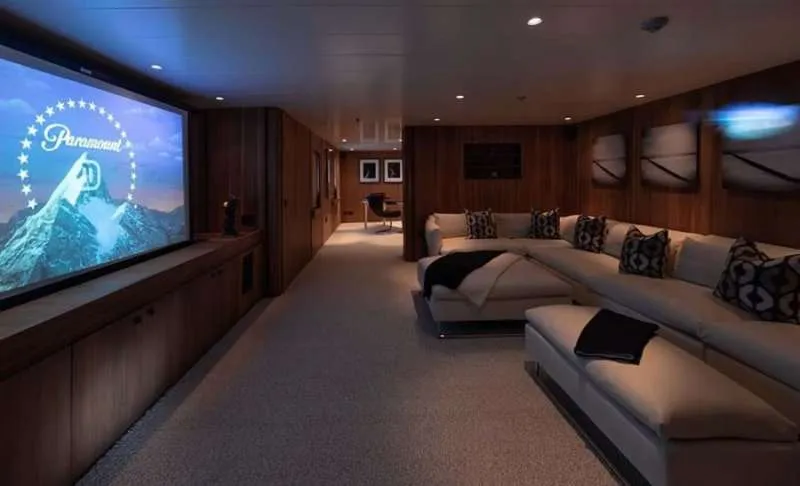 The focal point of the design lies in its bow, resembling the keel of a ship, creating the illusion of a slant. This specific design is tailored to reduce tilt in rough waters and enhance comfort during high-speed travel, as the mega yacht can cruise at up to 19 knots.
Currently available for luxury travel rentals, the yacht measures 88 metres in length and 16 metres in breadth, with a gross tonnage of 4,989 and a deadweight of 1,560 tons.
Owned by Devonport Marine Malta Ltd., registered under the Maltese flag, the 'Olivia O' is available for private charter for the rich and famous!