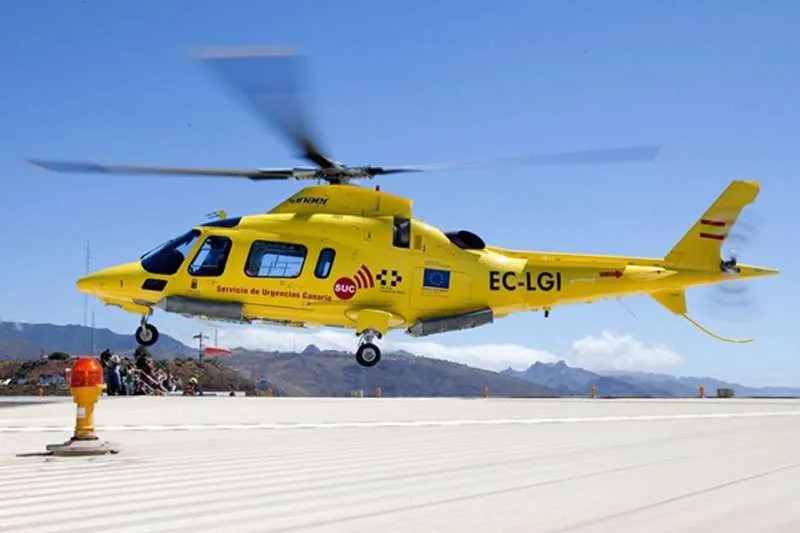 Unanimous vote for a medical helicopter based in Fuerteventura and Lanzarote
The deputy of the CNG (Canarian Nationalist Group), Mario Cabrera, got full support with a unanimous vote in Parliament yesterday, to have a medical helicopter based in Fuerteventura and Lanzarote to improve service to citizens of the islands and save lives.
The nearest one is based in Gran Canaria and can either take too long to get there or is very often on more local calls, which affects residents and holidaymakers of Fuerteventura and Lanzarote.
However, the CNG point out that this is not the first time full support has been given, but no action has been taken: "we hope that this time the Government gets to work on this matter, because contracting of an air medical transport service based in Fuerteventura and Lanzarote was also unanimously approved in February 2020, but two years later the Ministry of Health, still has not done anything about it".
Cabrera demanded to know why the conclusions of a feasibility study, commissioned in 2016 and valid until 2023, have not been applied, which includes the hourly cost of a helicopter, the necessary technical and human equipment required, and the option for Canary Islands Government to allocate up to 20% more than the current contract rate for medicalized helicopters to incorporate this base.
"For two years we have been insisting on this matter, presenting amendments to the Government's budget and we have always received a negative response, even though it is an issue in which all the councillors of Fuerteventura and Lanzarote, independently of their political parties, have defended jointly," said Cabrera.
During the debate, the location of the base was also approved in the north of Fuerteventura for easy access to both islands and the two main hospitals on the islands, as this location "will help ensure immediate care that will help save lives."
Other articles that may interest you...