UK-based Tenerife company celebrates 5 years of success on the island
Direct Affinity Europe, the experts in customer contact, working with some of the UK's biggest brands in the automotive industry (and beyond), are celebrating 5 years of success in Playa de Las Americas in the south of Tenerife, by looking to harness the latest trend for home-working to grow their customer contact team - remotely.
On the Islands, like the rest of the world, we have been unable to escape the impact of Covid-19, however, one of the happier impacts of the pandemic has been the accelerated move to different "remote" working practices.
Phil Williams, the Chief Executive of Direct Affinity Europe, has long seen the potential of the rich pool of talent that exists within the ex-pat community and is looking to build on the decision made in 2016 to move the company's Business Development Centre from the UK to Tenerife.
"We took a real commercial risk when we moved our operations to Tenerife in 2016, but we saw that we could move our business up a gear by tapping into the mature, warm, and emotionally intelligent workforce residing here."
Direct Affinity Europe has now decided to take things a stage further looking to extend their footprint right across the Canary Islands by going on a "remote" recruitment drive.
"We know our team is our key differentiator and we now need to expand it to serve the unprecedented demand we're seeing from our client base. Clients that value the quality of the resource that they can tap into, as an extension of their own customer service team."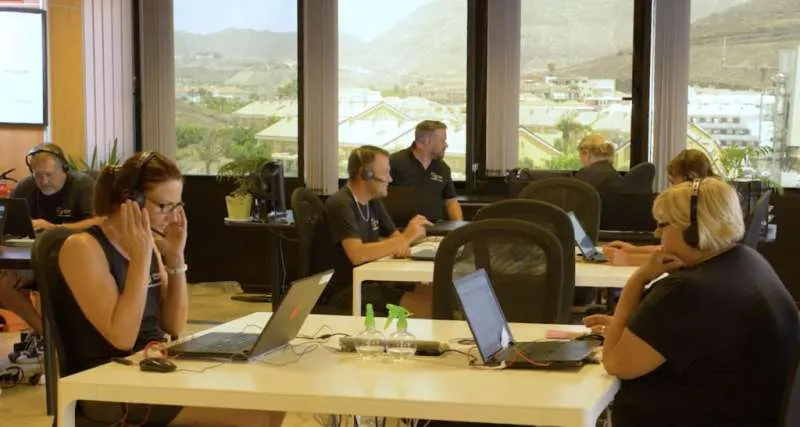 "When we looked at how we could expand beyond the constraints of our current 60-seat facility, we suddenly realised that the answer was right in front of us. We've introduced home-working for a proportion of the team here in Tenerife and we quickly realised that there's nothing stopping us from extending this to ex-pat residents elsewhere in the Canaries. We're 100% focused on securing the right talent for our business, so we're prepared to do whatever we can to find it."
Direct Affinity ascribes their success to a unique combination of "Team and Technology" so, for them this latest novel recruitment drive brings both together, with the potential for some exciting results.
If you are interested in finding out more about both full and part-time opportunities that this forward-looking and growing company can offer, they'd love to hear from you, and don't worry they won't need you to drop into their Las Americas base for a cup of tea and chat!
To find out more, call Direct Affinity on 630 815 645 or contact them via their Facebook page by clicking here.
Other articles that may interest you...