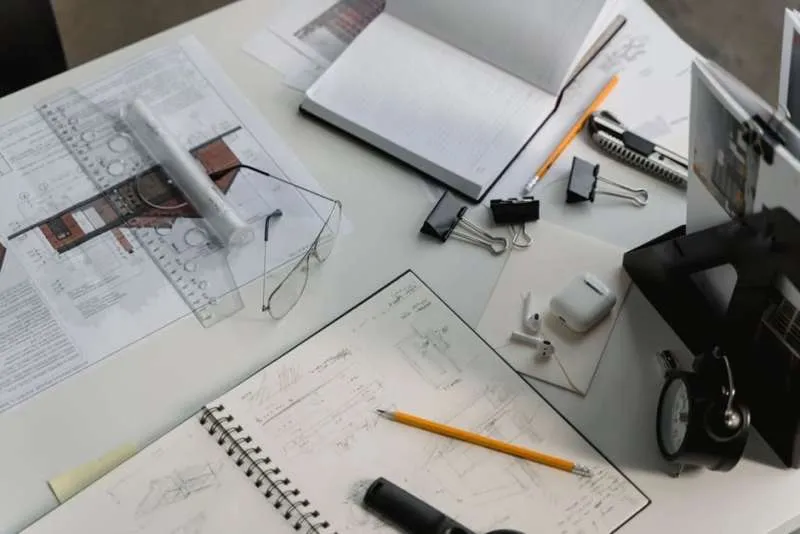 Top tips to help you renovate your business office
If your business office is looking a bit outdated, it may be time to start planning for a renovation. A modern and well-designed workspace can help improve employee morale and productivity, as well as make a great impression on clients. However, the process of renovating an office space can be daunting – from choosing materials to finding the right contractors – there's a lot to consider when taking on such a project.
Here's a list of six top pieces of advice to help you plan and execute a successful office renovation. With these helpful insights in mind, you can create an inspiring workplace that will benefit both your employees and customers alike!
1 Start with a Budget.
Before you start any major project, it's important to know exactly how much money you can spend. If possible, create a detailed budget that accounts for purchasing materials, hiring contractors, etc., so that you don't get in over your head financially. The cost of renovating machines, furniture, and other items should be factored into the budget as well.
According to Niagara Machine, Inc., the machines will depend on the type of office you are renovating such as general offices, medical offices, legal offices, etc. If you're renovating without a power source, check out their propane concrete grinders, which can also work outside. You can also rent industrial floor cleaners, power washers, and other equipment from companies.
2 Create a Design Plan.
After you have set your budget, it's time to create a design plan for the renovation. Take into account the space available, any special features or needs of the office (such as soundproofing), and what materials and furniture might be needed. You can also look into which colours will best complement the existing decor and make sure that all items are safe to use.
Look into ways to integrate technology into the design. For example, consider installing voice-activated lights and devices that can be remotely controlled from your phone. This way, you won't have to worry about manually adjusting the settings throughout the day.
3 Hire an Experienced Contractor.
To ensure a successful office renovation, it's important to hire reliable contractors who know what they are doing. Research online reviews and look into referrals before signing a contract with any company. Speaking to several contractors can help you get an idea of what they charge, as well as their overall level of experience and professionalism.
Make sure that the contractor is licensed and insured, as this can help protect you in case of any accidents or incidents on the job. Insurance and licenses also give you the peace of mind that your renovation project is being completed according to industry standards.
4 Choose The Right Materials.
When renovating an office, it's important to choose materials that will look great and last for many years. For instance, high-quality paint can help make a room look brighter and feel more inviting. If you do choose to purchase furniture, make sure it's made from durable materials that can withstand wear and tear over time.
There are certain design trends to keep in mind such as the use of natural materials, like wood and stone, for a more sustainable look. Also, consider implementing green features into your design such as energy-efficient lighting or eco-friendly insulation.
5 Think about Lighting.
Good lighting is essential for a productive workspace, so make sure to factor this into your renovation plans. Natural sunlight is always preferable, if possible, but also consider installing energy-efficient light fixtures throughout the room. This way, you can make sure that the entire office is well-lit and everyone feels comfortable in it.
You should also look into ways to reduce glare, such as installing window blinds or blackout curtains. This can help reduce distractions and improve productivity levels among employees.
6 Gather Supplies.
Once you've got your design plan and contractors in place, it's time to start gathering the supplies you need for the renovation. Make sure to buy enough materials so that nothing runs out in the middle of a project, which can delay progress and add extra costs.
You may want to look into renting certain tools or equipment if they're only needed temporarily. This is often cheaper than buying them outright and can help you save money in the long run. Finally, make sure to have the proper safety gear on hand, such as hard hats and protective goggles.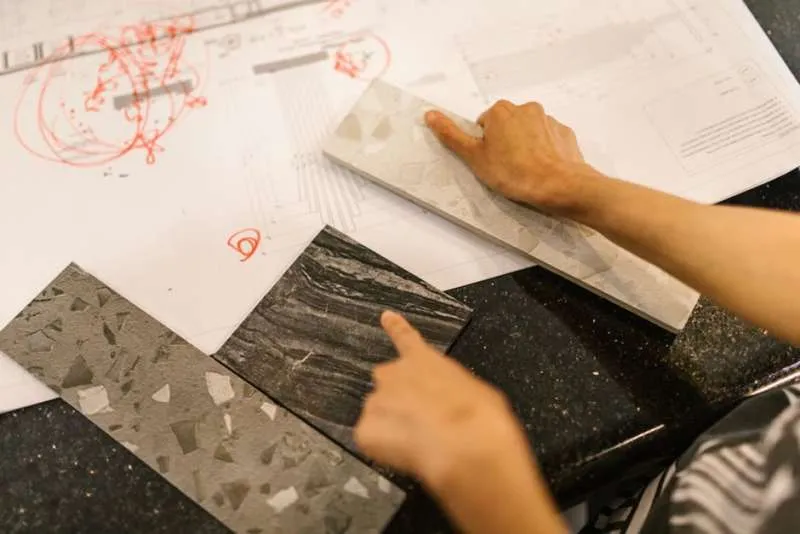 By doing some research ahead of time, hiring experienced contractors, selecting appropriate materials, considering lighting needs, and gathering supplies properly, you'll have all the tools necessary to make your business's office renovation project successful. With these tips in mind, you'll be well on your way to transforming your workplace into a modern oasis for productivity!
Other articles that may interest you...