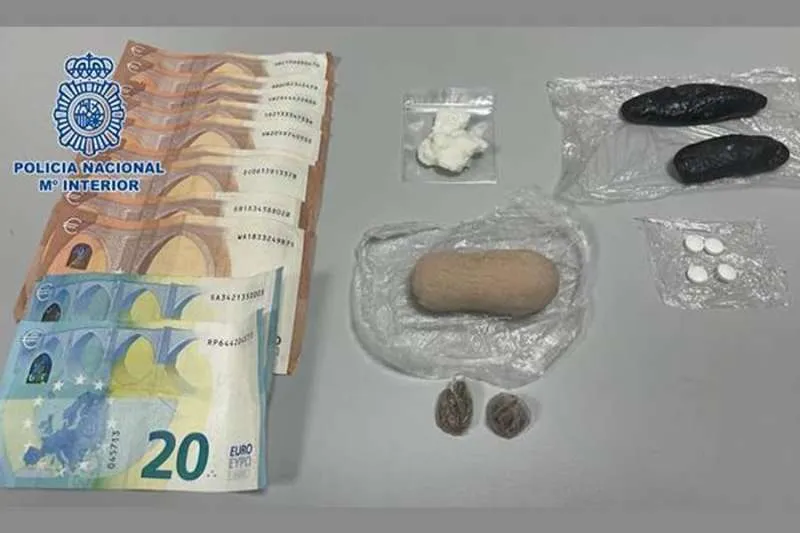 Three women arrested trying to smuggle drugs into Las Palmas II prison
The National Police have arrested three women aged 21, 27, and 43 years old in San Bartolomé de Tirajana in Gran Canaria, for trying to smuggle heroin and cocaine into the Las Palmas II prison. The two younger women had appointments with inmates and the third supplied them the drugs.
They were intercepted by police officers and prison officials before the meetings took place, who found 33 grams of heroin (333 doses), 9.7 grams of crack (195 doses), and 490 euros in cash on one of them, while the other had 1.3 grams of heroin (13 doses) and 38.35 grams of hash hidden in her clothes.
Agents of the National Police in Telde learned from various investigations that two women intended to smuggle narcotic substances into the prison for two inmates they had an appointment with, which triggered the searches.
With the help of prison officials, both women were identified and intercepted before the meetings took place with the two inmates.
Both of them immediately told officers that a third woman had given them the drugs, and one said that she had been paid to take the drug into the prison, while the other, who was carrying the smaller amount, said she was going to give it to her partner who is serving time in jail, but ultimately they were destined for the same man.
With the information the two women gave them, it was easy for the police to locate the third woman, who was also arrested for drug trafficking, and all three are now in custody awaiting trial.