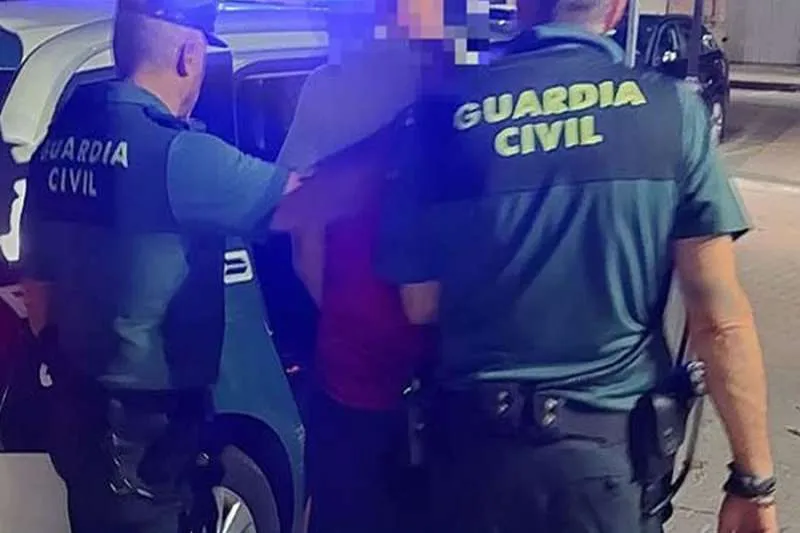 Three arrested for a violent mugging outside a hotel in Costa Adeje
The Guardia Civil have arrested three people, two men aged 20 and 27 years old and a teenager under 17 years of age, accused of violently attacking a robbing a holidaymaker outside a hotel in Playa Paraíso, in the municipality of Adeje in the south of Tenerife.
The incident occurred in the early hours of this morning (Saturday), when the three detainees attacked the victim to steal her personal belongings, including her handbag and mobile phone.
The hotel reception called the police after the women went inside after the attack and explained what had happened, still visibly shaken, and agents from the Guardia Civil in Adeje and Guía de Isora were both dispatched to the scene.
While one set dealt with the victim getting as much information about the three men as possible, the other agents scoured the area to see if they could find anyone matching the descriptions she gave, which they did, still in Playa Paraiso.
When they spotted them, officers approached the three suspects and identified them before searching them, finding they were in possession of the victim's belongings, which led to their arrest.
The three detainees, who are residents of the municipalities of Adeje and Arona, have been charged with the crime of robbery with violence and passed to the judicial authorities. The stolen items were recovered and returned to their rightful owner.
Other articles that may interest you...