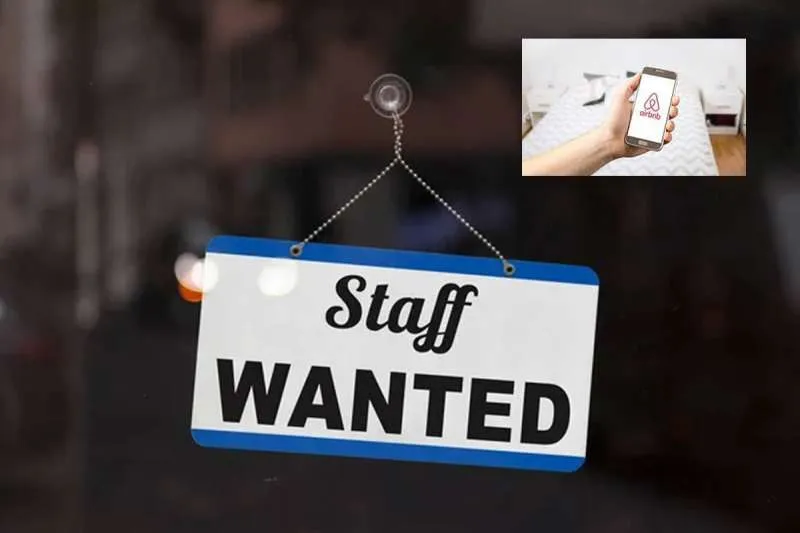 The perfect storm: Brexit, crazy rents, and no staff. How the Canary Island have changed
When Covid hit the Canary Islands, everything came to a standstill and it had a massive effect on all aspects of the Archipelago that relies primarily on tourism. However, in the background Brexit was also taking place, and this was destined to have much larger long term repercussions, alongside various law changes that affect expats, property owners, and business owners.
We have received an article from a British business owner in the south of Tenerife, who would prefer to remain anonymous, with an overview of what the affects are, that perfectly sums up the current situation from several different angles. We advise to take the time to read it all as it will open your eyes!
This article is intended as an honest appraisal of the effects of two controversial policy shifts, one by the Canarian Government and one by the people of the United Kingdom. Full disclosure; I'm a hotelier, bar owner, and remainer, based in the south of Tenerife who's cried enough 'remoaner' tears to supply Siam Park and Aqualand for a year.
The Canarian government brought in a controversial law in 1995 making it completely illegal for any private owner to rent their apartment to tourists. If you were lucky enough to own an apartment on a complex with a tourist license, and wanted to do tourist lettings, you had to give your apartment to the operating agent of that complex. This meant that the only legal tourist accommodation in the canaries was hotels, and tourist complexes… privately owned apartments in residential complexes could not be let for holidays, only long-term let.
In the 2000s, as the internet grew and grew, many owners would list their properties (illegally at the time) on websites such as Owners Direct, Holiday Lettings, and other similar sites, and more recently, Air BnB
This, coupled with a glaring issue that Villas did not fall into any legal framework, eventually made the Canary Islands Government change tactics slightly and create a Vivienda Vacacional category (VV). These properties could be apartments or villas, however only on complexes where tourist lettings were not already legal (e.g. not a hotel, aparthotel or a complex with an operating lettings company).
Towns like El Medano, which previously only had tourist accommodation in the shape of one hotel and one tourist apartment block, suddenly found themselves able to increase their beds as owners of apartments applied for VV licenses and began listing their properties online, gaining 3 to 4 times the monthly rental they would have if they'd kept long term tenants in their properties.
Los Cristianos also became a hub of activity for VV licenses, as villas and private apartments enlisted in this category.
Meanwhile, Brexit was in process. Freedom of movement between the UK and the EU was scrapped, the right to live and (crucially) work abroad was taken away from British citizens along with the right to holiday for as long as one wanted to.
The imposition of the 90/180 day rule meant that British property owners and 'swallows', who used to spend 4 to 5 months in their properties each winter, could no longer do so.
As I write this article, many owners on the complex I run who have owned their properties for 20 to 30 years, and never previously rented them out, are now selling up because they can't use them as often as they used to.
The irony is that most of them destroyed their own retirement dreams by voting for Brexit. Even more, ironically, this is the only Brexit benefit for me personally, as there are more properties becoming available to my company to rent to tourists.
However, as long-term rentals have turned in VV properties, a shortage of long-term rental properties has become apparent, and because of the small amount available the price of these rentals for residents has shot up from 600 euros per month (for a one-bedroom apartment) to 850-900 euros in just a couple of years.
This has made living in coastal towns such as Los Cristianos or Callao Salvaje, unaffordable to most people working in the service industry, so they have had to start moving out of town to cheaper areas such as La Camella, Parque De La Reina, Buzanada, or Guaza.
This presents workers with two options to get to work; by car (not always an option financially), or buses, which we are still waiting to return to pre-Covid schedules, so if a worker is finishing late in a bar, they have no way of catching a bus home until they resume their night-time service.
Cut to business owners like myself. Previously if I advertised for a job for a receptionist, maintenance person, or a cleaner, I would get an abundance of applications and have dozens of CVs to sift through with around 80% being from Brits, and the rest a mix of Spanish and other Europeans.
During Covid a massive amount of British workers returned to the UK as they couldn't afford to wait for the Spanish government to organize a furlough scheme, not that they were particularly slow, but many lived hand to mouth and almost everyone had been given contracts for 20 hours or less, despite working 40 hours a week, in order to illegally save business owners from paying full social security fees - the result? Furlough based on half of your actual wages.
This coupled with Brexit, removing the option to work without applying for a visa, has decimated the pool of talent looking for work.
Staff in bars in the south of Tenerife, where I now have a bar, were always typically 90% Brits and 10% other nationalities. Our bar currently has 10 members of staff and only 3 are British, who have lived here for several years.
When we now interview for new staff the applicants are 95% non-British. But that isn't the main problem, it's not that the Brits are being replaced by Europeans in the job application market, but rather that the pool of available workers is now much smaller overall. So instead of having 8 or 9 British applicants and 1 or 2 European ones, you just get the 1 or 2 Europeans meaning your options are severely depleted.
Worse still, if you do find someone you want out of this depleted pool of applicants, if you're offering a job that involves working late, they can't get home to their apartment out of town because the buses don't run after 1am, a taxi is too expensive, as are cars... and guess what, they can't move closer to work because all the living accommodation has been turned into VV tourist rentals and is too expensive or not available.
So, what we're left with is a smaller selection of staff thanks to a mixture of departures due to Covid and greedy business owners who swindled workers out of the safety net of furlough, no ability to replenish these departures due to Brexit, and the few available staff that remain or have come from other European countries who can't afford to live near their place of work because of the huge increase in VVs.
The perfect storm shows no sign of abating anytime soon!
Footnote:
Thankyou for this article, it perfectly sums up how the situation has changed. On top of this, properties that do come available for long-term let are not only overpriced, but the agencies want a full month 'finders fee' which is illegal, proof of solvency which many are finding difficult as they are on small contracts that don't reflect their wages, and more paperwork than banks or mortgage lenders.
Lastly, all those VV properties, are they all declaring their income?