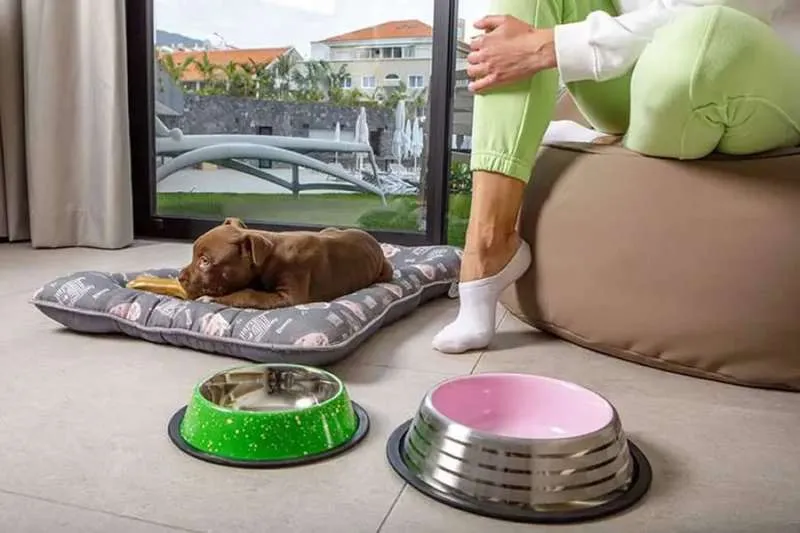 The MYND Adeje welcomes client's pets to stay at the 4-star hotel
Many Brits find it strange when they come on holiday to the Canary Islands, to see that dogs are allowed in shopping centres, and in some cases restaurants, as they aren't allowed in the UK, but what do you think of 'pet-friendly' hotels and how would you feel if you were staying at one?
National travellers within Spain can take their pets with them on planes, and there is a growing trend for holiday accommodation to allow pets, but would you be happy with this in a swanky new 4-star hotel?
Since it opened in November, the new MYND Adeje hotel in Callao Salvaje, in Costa Adeje in the south of Tenerife, has been praised for rebuilding the old Merlin Hotel which has rejuvenated the area and for its sustainable and environmentally friendly approach to tourism.
In a press release yesterday, the company said that they recognise "the ever-increasing way that pets are more than pets, in fact they are members of the family, and this has contributed to the 'pet-friendly' movement revolutionizing the way of understanding accommodation tourist".
This is why the MYND Adeje hotel welcomes the "best friends" of its clients to feel as welcome at the resort as they do, because the entire complex is ready to receive those other members of the family in its facilities, so they can accompany their friends with total freedom.
The gardens, the common areas, the restaurant terrace, and even the area surrounding the pool are open to people taking their pets with them.
There are exclusive beds for your pets, bowls for their food, ecological bags for you to help keep the resort in perfect condition, and even a surprise gift on arrival.
All this for only a 20 euro supplement per day of your stay, as long as your dog or cat weighs less than 15 kilos.
MYND say that they are sharing their ecological, environmentally friendly and 'people-centric' way of understanding tourism with their clients... what do you think, would it put you off booking?
Other articles that may interest you...