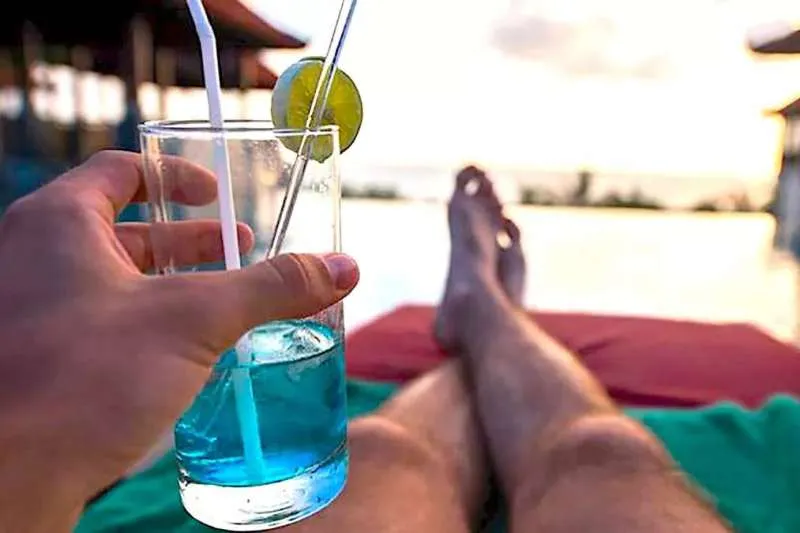 The Canary Islands are among the cheapest all-inclusive holiday destinations
A British web portal specializing in the search for bargain holidays, savoo.co.uk, has Fuerteventura ranked as the fifth cheapest destination on its list of 'short haul' destinations that offer "all-inclusive" holidays.
Agadir tops the list for price, with a Moroccan getaway costing an impressive £490 per person on average, for a 7-day all-inclusive holiday in Summer 2022 from July 9th.
In Spain there are several very cheap all-inclusive destinations, one is the Costa Brava, in second place on the list with a cost of £546, and in fifth place is Fuerteventura at £612. In between these are Istanbul at £552 per week, and Sorrento in Italy at £593.
At the other end of the scale, Savoo's research also uncovered the most expensive destinations for an all-inclusive stay, with Peru the most costly, with an all-inclusive trip costing £4,556 to Machu Picchu, more than nine times as expensive as Agadir.
Value for money:
However, when it came to being ranked in order of 'value for money, Fuerteventura dropped to 15th place and Tenerife entered the list in 20th. Savoo clarified how their rankings are arrived at: "by analyzing the number of all-inclusive offers in the area and the average review score by travellers of each hotel in these," the page states.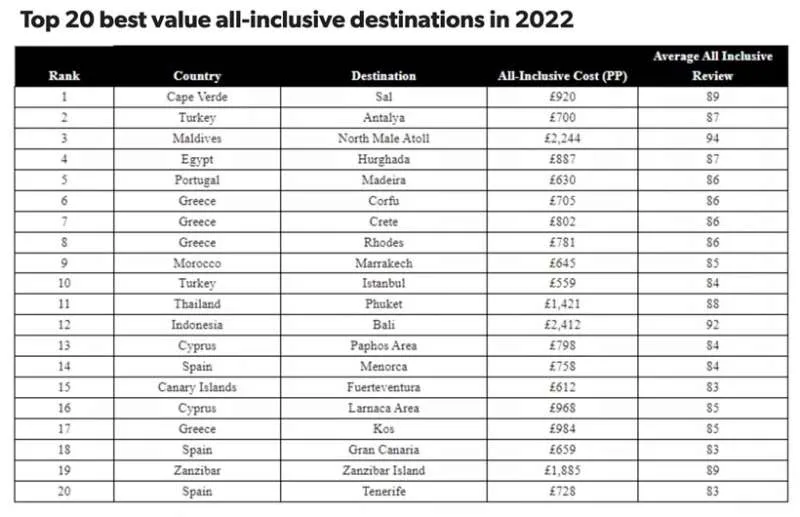 "Sal in Cape Verde ranks number one, offering travellers the best value for money for an all-inclusive trip based on its average cost per person and Booking.com score of 10 for £920 per person", they explain.