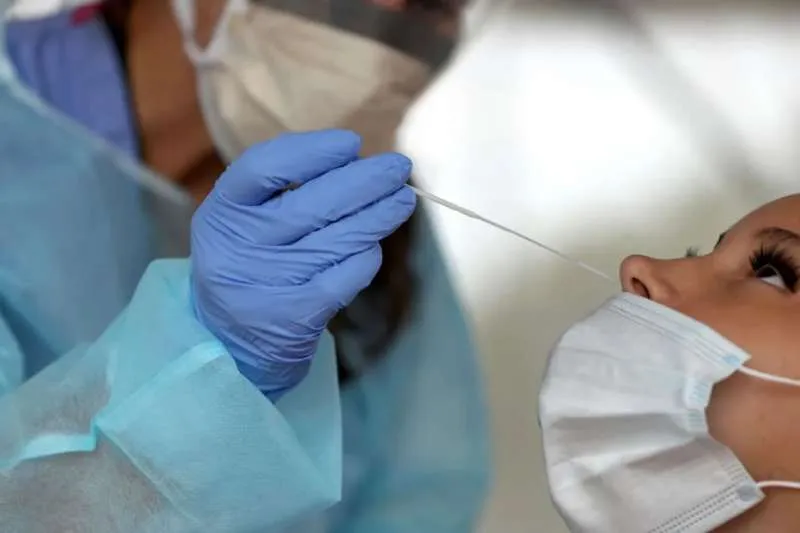 The Canaries end February with 866 new cases and another drop in active cases
According to the latest data from the Ministry of Health, the Canary Islands have finished February with 866 new cases and another drop in active cases as there were 1,104 people medically discharged today leaving 14,073 active with 297 in hospital and 42 in ICU.
They have also reported the death of a 68-year-old man in La Palma, who suffered from previous pathologies and was hospitalized. In addition, the Ministry of Health has readjusted the number of total deaths, since five of the deaths registered over the weekend which were pending validation have not been confirmed as Covid cases.
This means that the total number of deaths is reduced from 1,577 to 1,573 since the pandemic began, while by islands, Gran Canaria reduces from 572 to 569; Lanzarote from 69 to 68; and in La Gomera from three to two.
Data for Monday 28th February 2022:
(updates are against yesterday's figures)
New cases: 866
Gran Canaria: 443
Tenerife: 317
Lanzarote: 37
Fuerteventura: 29
La Palma: 26
La Gomera: 13
El Hierro: 1
Current Incidence rate (IA7): 469.17
(Cases last 7 days: 10,209)
Gran Canaria: 550.07
Tenerife: 459.83
La Gomera: 456.68
La Palma: 409.79
Fuerteventura: 304.01
El Hierro: 269.13
Lanzarote: 255.44
Current Incidence rate (IA14): 751.53
(Cases last 14 days: 16,303)
Gran Canaria: 855.50
La Palma: 783.63
Fuerteventura: 746.67
Tenerife: 713.11
La Gomera: 678.11
El Hierro: 565.17
Lanzarote: 419.74
General:
Covid patients in hospital: 297 (+3)
Covid patients in ICU: 42 (-1)
Home isolation: 13,734
R number: 0.96 (needs to be below 1)
PCR test positivity rate: 18.52% (should be below 4.5%)

Vaccination: (No update today)
Total administered: 4,280,711
Fully vaccinated: 1,745,045 people (83.19%)
One dose: 1,832,013 people (87.34%)
Children aged 5-11: 69,563 (50.81%) first dose and 22,973 (16.78%) second dose.
Booster doses: 833,601

Deaths last 24 hours: -4
La Palma: 1 (33)
Gran Canaria: -3 (569)
Lanzarote: -1 (68)
La Gomera: -1 (2)
Total deaths: 1,573

Medical Discharges in last 24 hours: 1,104
Tenerife: 479
Gran Canaria: 437
Fuerteventura: 65
La Palma: 65
Lanzarote: 46
El Hierro: 7
La Gomera: 5

Total active cases per island:
Total: 14,073
Gran Canaria: 6,675 (+9)
Tenerife: 5,736 (-162)
Fuerteventura: 680 (-36)
Lanzarote: 523 (-8)
La Palma: 343 (-40)
La Gomera: 96 (+9)
El Hierro: 20 (-6)
Municipalities with most active cases in each island:
5,223 in Las Palmas (Gran Canaria)
2,565 in Santa Cruz (Tenerife)
1,016 in La Laguna (Tenerife)
509 in Puerto del Rosario (Fuerteventura)
399 in Arrecife (Lanzarote)
351 in Telde (Gran Canaria)
298 in Adeje (Tenerife)
274 in San Bartolomé de Tirajana (Gran Canaria)
263 in Granadilla de Abona (Tenerife)
259 in Arona (Tenerife)
200 in Santa Lucia de Tirajana (Gran Canaria)
162 in Puerto de La Cruz (Tenerife)
89 in Guia de Isora (Tenerife)
87 in Mogán (Gran Canaria)
37 in Santiago del Teide (Tenerife)
34 in San Miguel de Abona (Tenerife)
33 in La Oliva (Fuerteventura)
(Please note this is not all municipalities, it represents the most infected and tourist areas)