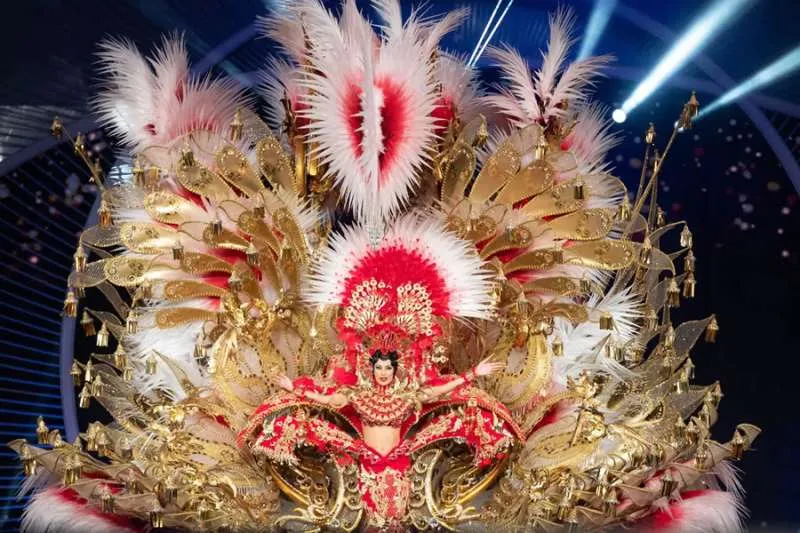 Tenerife has their first 'Summer Carnival Queen'
After two years of pandemic, Tenerife has their first Carnival Queen for a summer carnival that is taking place in June after being delayed from its usual time of year in February. Carnival 2020 was cancelled half way through due to an intense calima and then Covid, 2021 didn't happen at all due to restrictions, so this year is a massive celebration even though it's later in the year.
Ruth González Martín won the carnival sceptre last night and did so with an amazing creation by Santi Castro entitled ¡¡Lírame!!, representing the Añaza Carrefour Shopping Centre. She was honoured at last night's Gala, collecting the sceptre from the hand of the mayor of Santa Cruz, José Manuel Bermúdez.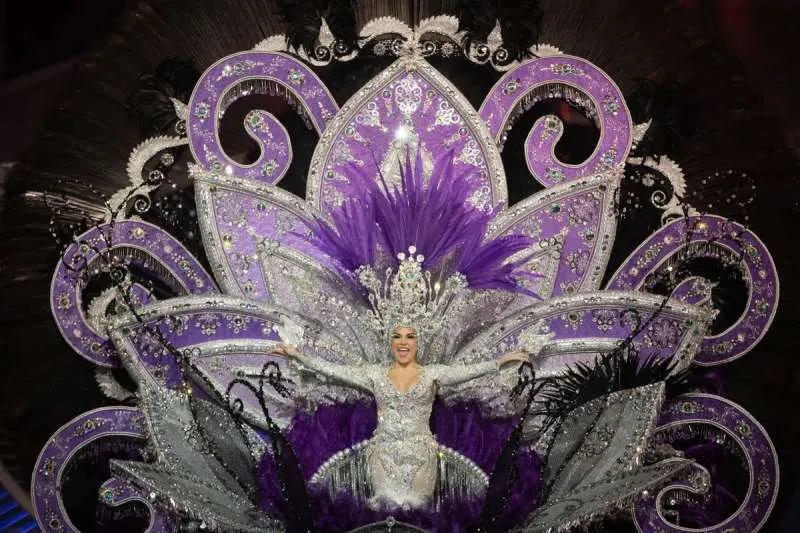 The new Carnival Queen of Santa Cruz will be accompanied by Yanira Morales, who, with her massive costume 'Junto a mí', will be her first maid of honour. Unfortunately she couldn't go onto the turntable on stage to show off all of her creation due to its weight, as her 1.3 ton dress broke part of the stage in rehearsals.
This first section of the Gala, which featured a live performance from 'Chanel' who finished third at this years Eurovision Song Contest representing Spain, signifies the official start of Carnival which finishes on the June 26th with the traditional street parties until 3 o'clock in the morning.
Other articles that may interest you...