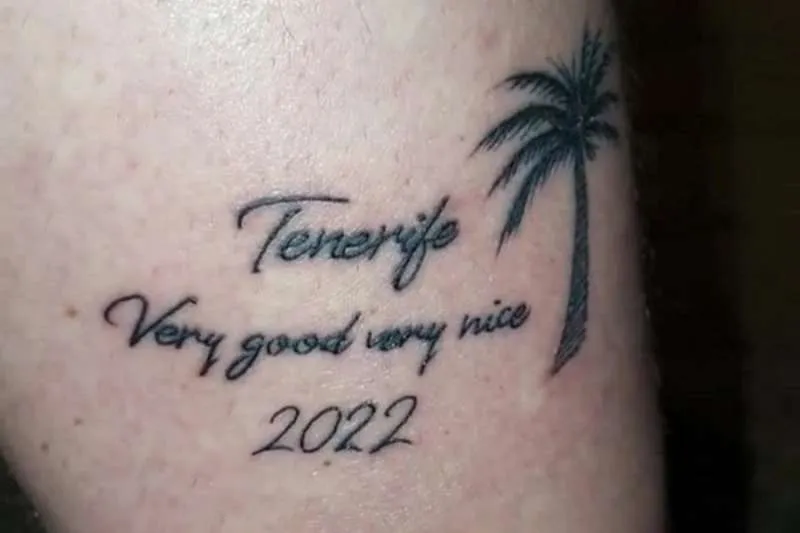 Tattoo goes viral in England thanks to Tenerife 'looky looky' man
A Tenerife based 'looky looky' man from Senegal, who has coined the phrase "very good, very nice", has not only gone viral himself in hundreds of Tik-Tok and YouTube videos, as well as appearing on BBC Radio 1 where his phrase was sampled to make a dance tune, but now he is responsible for a tattoo that has gone viral in the UK.
Since being seen in videos online, his now-famous phrase has featured in memes on social media, and now by three friends who wanted something to remember their holiday in Tenerife by.
But why has it gone viral? Simple, many social media users believe that the friends that got the tattoo will soon regret it, because the meme will go out of fashion and they'll be left with it.
On the upside, it's great marketing for Tenerife, from a phrase to attract tourists' attention, to a meme, and now a tattoo... oh, and don't forget those videos at 10 euros a time, 'very nice!'
Other articles that may interest you...