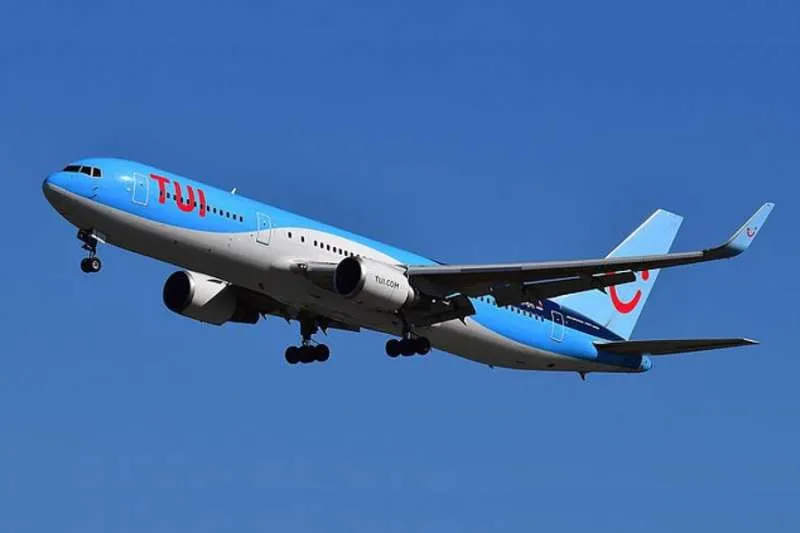 TUI joins Jet2 and ditches face masks for passengers on most UK flights
TUI has scrapped the requirement for passengers to wear face masks on a number of UK flights, following in the footsteps of Jet2 which made the same move last week, whereas other airlines such as British Airways, Ryanair, and easyJet continue to have face masks mandatory for all passengers and crew on all of their flights.
TUI issued an update on its travel policy yesterday, explaining: "It's no longer a legal requirement for those travelling to or from England or Northern Ireland to wear a face mask during their TUI Airways flight, but, in accordance with UK government and EU Charter guidance, we do still strongly recommend that you do so. Please don't travel if you're showing any Covid-19 symptoms, or have tested positive as you can change your holiday dates for free under our Covid flexibility policy."
However, anyone aged 12 or over flying on routes to or from Wales or Scotland must still wear a face mask during their flight unless exempt for medical reasons. This is because face masks are still mandatory indoors in most public places in these two countries, meaning the rules apply on planes to and from their airports.
As part of its travel policy TUI warns: "Whether you're required to wear a mask on your flight or not, you may need to wear a mask when you're leaving the plane at your destination, so make sure you've got masks with you."
This does currently include all of Spain, and the Canary Islands, as masks are still mandatory in all public places. This means you have to wear a mask from the moment the plane door opens (whether for an air bridge or a bus) until you exit the airport. The Spanish Government started discussions this week as to when the rule for mask use will be changed.
Other articles that may interest you...