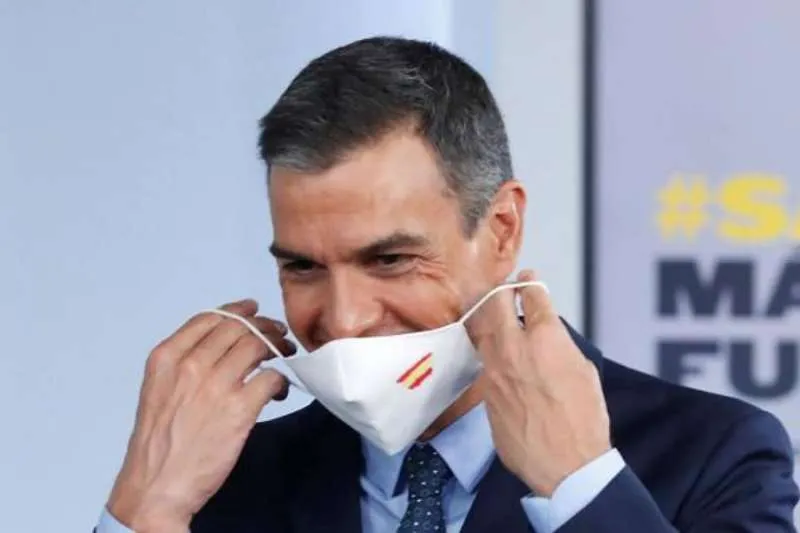 Sanchez reiterates that mandatory use of masks indoors will end 'very soon'
The Prime Minister of Spain, Pedro Sánchez, reiterated yesterday (Monday) that "very soon" the use of masks indoors will no longer be mandatory due to the "de-escalation of restrictions" that the country is experiencing at this stage of the pandemic.
Although he has still not specified a date, the Prime Minister assured that it is a decision that will be taken "very soon" with the advice of the scientific community and a joint decision between the regional health authorities.
"I don't want to specify a date because our scientific advisors are the ones who are going to propose when the time is right," Sánchez added regarding the dates that the Government is considering to make this decision in an interview on TVE.
Even though the incidence rates for Spain are showing a downward trend, and the number of people admitted to ICU is "less and less", Sánchez reminded that these data are still high due to Omicron and the pandemic isn't over.
He also confirmed that this afternoon (Tuesday), the Public Health Commission is going to consider lifting quarantine for close contacts of people who have tested positive for Covid regardless of their vaccination status.
These quarantines have already been eliminated for vaccinated people, although Health recommends limiting their activities outside the home in the 10 days after the last contact with a confirmed case, and insisted on the "constant" use of the mask.
Other articles that may interest you...