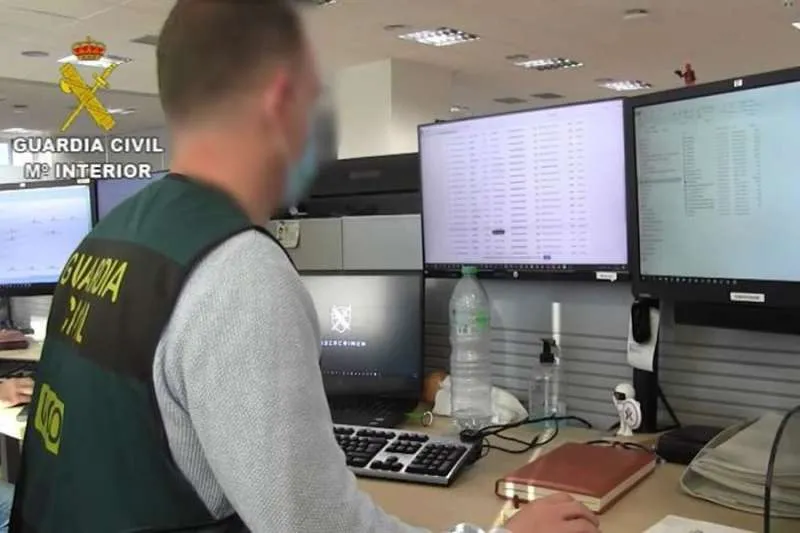 Rental scam in Tenerife: 'landlord' takes 2,100 euros for a property that didn't exist
The Online Cybercrime Team based in Fuerteventura have tracked down a 43-year-old man in Madrid, who is wanted for fraud after deceiving a person residing in Fuerteventura who transferred him 2,100 euros for the rental of a house that does not exist in Tenerife.
The investigation of this scam began after the Guardia Civil received the victim's complaint at the Puerto del Rosario police station in Fuerteventura, in which he stated that in order to reserve and rent a property in Tenerife he had sent 2,100 euros, by bank transfer, to the alleged landlord of the property.
According to a Guardia Civil press release, he paid a deposit of 700 euros, and two months' rent (1,400 euros) to the 'landlord' who subsequently disappeared. He admitted that he later realized that he had been scammed when he verified that the house did not exist and the scammer couldn't be contacted.
The scammer had advertised the property on a "highly used" property making the victim believe all was genuine. It is not unusual for landlords to ask for more than one month deposit or more than one month rent at the start of a contract, or for agents to ask for a finder's fee, but that is a completely different grey area!
With payment, the 'landlord' said that the property would be reserved for the man, and that he would bring a rental contract for him to sign before handing over the keys when they met on an agreed date in Tenerife.
However, when the victim travelled to Tenerife on the agreed day, the scammer didn't appear, and the man was then able to confirm that the house didn't exist and that he had been conned.
In order to identify the alleged perpetrator of the scam, the Cybercrime agents collected all the data on the incident, verifying that the alleged scammer had used the website as a tool to attract the victim, publishing a fake rental advertisement with a property that didn't correspond to reality, and with assistance from the web portal, managed to track down the man and arrest him in Madrid.
Given situations like these, the Guardia Civil have advised using a reputable agent when renting properties, and always visiting them first before agreeing to anything or sending any money to someone, regardless of how pushy or convincing they seem to be.