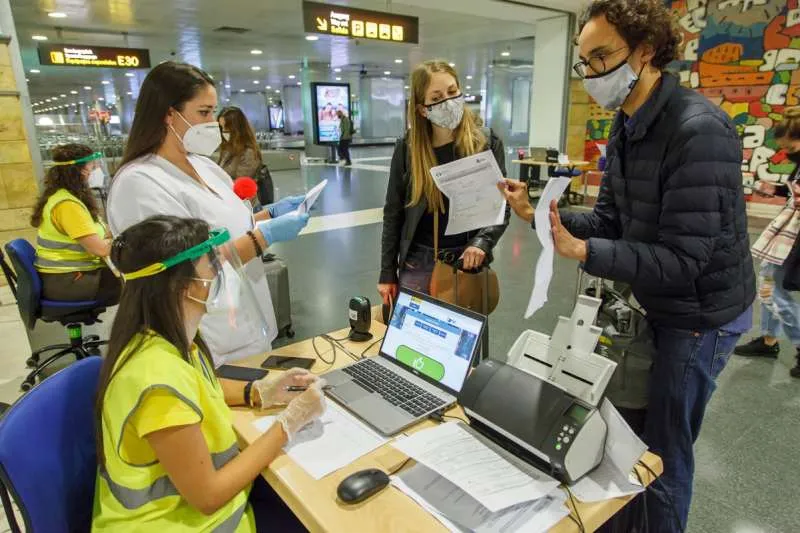 Proof of vaccination no longer needed to enter the Canary Islands from Spain
Another restriction has been lifted in the Canary Islands, meaning that as of now, people travelling to any of the islands from mainland Spain by air or sea no longer need to show proof of Covid vaccination, a negative test, or a recovery certificate to enter the archipelago.
The screening of internal passengers entering the island's ports and airports from Spain has been in force twice during the pandemic, the last one since December 1st when infections exploded because of the sixth wave, and was extended in February for another month, but has now ended.
The restriction was implemented by the Ministry of Health to control and contain imported cases of coronavirus in travellers from other parts of Spain, particularly at Christmas and New Year.
In the last extension published in the Official Bulletin of the Canary Islands (BOC) on February 15th, it highlighted that between December 1st 2021 and February 14th of this year, over 777,000 passengers entered the islands from the mainland, of which 99% presented the necessary proof for entry, and the rest had to undergo tests on arrival and face isolation.
This screening was also in force between December 18th 2020 and September 30th 2021. During this time, almost 16,000 asymptomatic cases were detected in travellers, and with this early detection, 800 hospitalizations, 160 ICU admissions and 80 deaths from Covid were avoided according to Ministry of Health data.
The requirements to enter the Canary Islands from the UK remain unchanged as it was extended until March 31st. Only fully vaccinated travellers, or those with a valid recovery certificate can enter the islands. However, does the fact that the domestic measure hasn't been extended indicate that the UK one won't be either?
Other articles that may interest you...