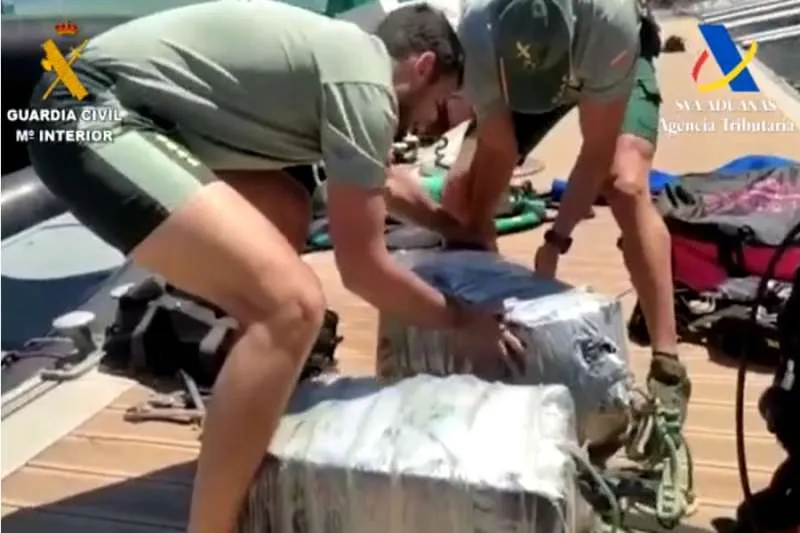 Police divers find 80 kilos of cocaine hidden in the hull of a ship in the Canary Islands
Guardia Civil divers have recovered more than 80 kilograms of cocaine hidden in the submerged part of the hull of a cargo ship from Brazil, after a joint operation by the Guardia Civil and the Tax Agency in the port of La Luz in Las Palmas de Gran Canaria.
The vessel was searched as part of a routine inspection but agents felt the crew were acting suspiciously during the search, and their feelings were right as they found the first package in the hull of the boat. However, they decided it needed a more thorough investigation so they called in the Maritime Department of the Guardia Civil to take a look at the underneath of the boat.
After more than an hour of immersion, the divers found 10 various-sized packages hidden behind a grill on the bottom of the boat, which they only took a close look at because they could see the screws holding it in had recently been taken out.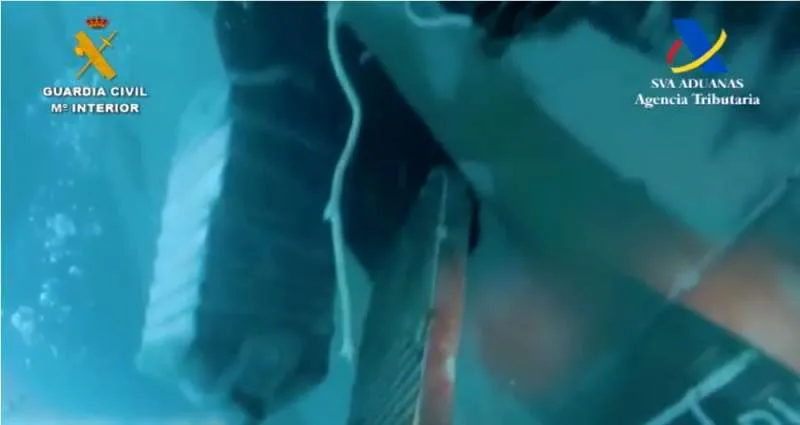 Once the grill was off, they were able to get to the packages and take them to the surface where the appropriate checks were carried out, before they were taken to the Guard Civil offices at the port, where they tested positive for cocaine, and weighed in at just over 80 kilograms.
Following this, the corresponding police proceedings were carried out by the Investigation Unit, which was made available to the Court of Instruction of Las Palmas in conjunction with the seized narcotics. The investigation is ongoing to clarify the destination and origin of the drugs.