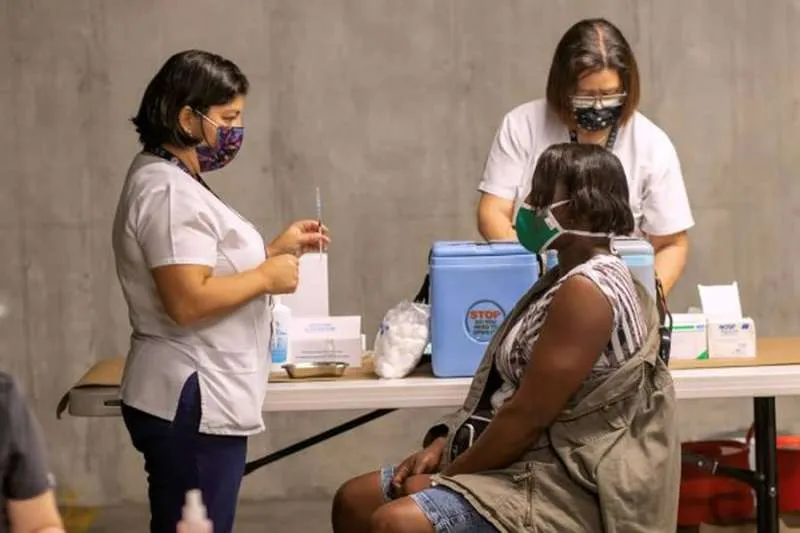 New campaign to encourage vaccination as cases and incidence are still rising
The Ministry of Health of the Canary Islands Government is encouraging people to continue with vaccination against Covid, and to have their second or booster dose to reinforce protection against SARS-CoV-2 and avoid serious illness from the disease in case of contagion. In this sense, they are also reminding of how important it is for the paediatric population, aged between 5 and 11 years old, to complete their vaccination schedule.
The population aged 18 years or older is also being urged to go to the vaccination points to receive a booster dose, due to the surge of new infections that is starting to affect all age groups of the population.
Please remember, that people aged 18 or over who completed their vaccination schedule with Pfizer or Moderna must wait at least five months to receive their booster dose, while those who completed their schedule with AstraZeneca or Janssen may receive the booster dose after waiting just three months.
If you have tested positive for Covid-19 after being fully vaccinated, the waiting time between diagnosis and administration of the booster dose should also be five months, although you can have it from four weeks since you tested negative again.
More than 85.5% of the target population (1,794,009 people) are immunized in the Canary Islands, with 4,409,894 doses of vaccine being administered, which includes first and second doses, additional doses, and booster doses.
There are still 15 vaccination centres where people can go without an appointment to be vaccinated, and the 'Vaccine Buses' are still in operation in Tenerife and Gran Canaria for all age groups for the first and second dose, as well as for booster doses.
Additionally, you can make an appointment through 012 or call 928 301 012 and 922 470 012. You can also make an appointment through the SCS miCitaPrevia mobile app or through the same application on their website.
Other articles that may interest you...