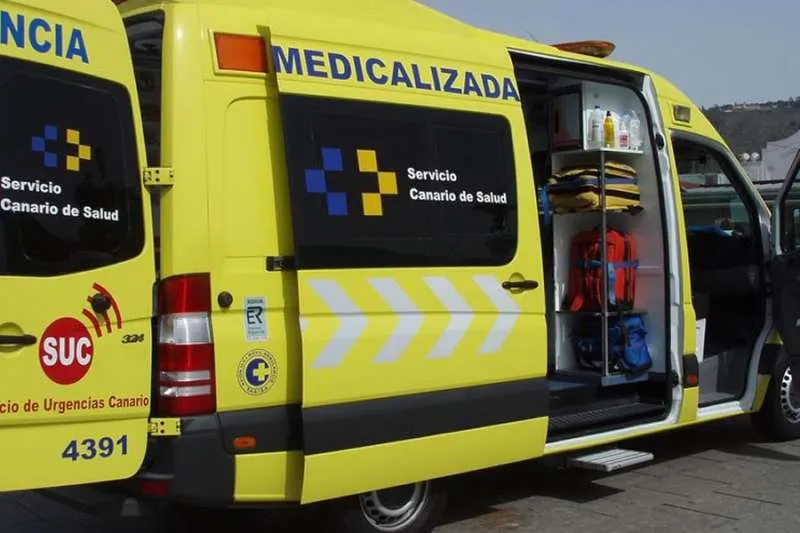 Motorcyclist badly injured after colliding with a car in Fañabe
A 53-year-old motorcyclist has been injured this afternoon after colliding with a car on Calle Budapest in the municipality of Adeje in the south of Tenerife, as reported by the Emergency Services Coordination Centre (CECOES).
The accident took place around 1:30pm on the road that runs parallel to the TF-1 from the Fañabe exit to the roundabout by Karting Las Americas when the 1-1-2 operating room received an alert reporting the collision between a passenger car and a motorcycle leaving two people needing urgent medical assistance.
The Local Police, Fire brigade, and ambulances were dispatched to the scene of the incident, where paramedics treated the driver of the car for mild injuries and shock but needed to attend to the female motorcyclist who had suffered a serious leg injury.
After stabilising her, they took her by ambulance to Hospital del Sur for further treatment, the Local Police, meanwhile, instructed the corresponding proceedings.
Other articles that may interest you...