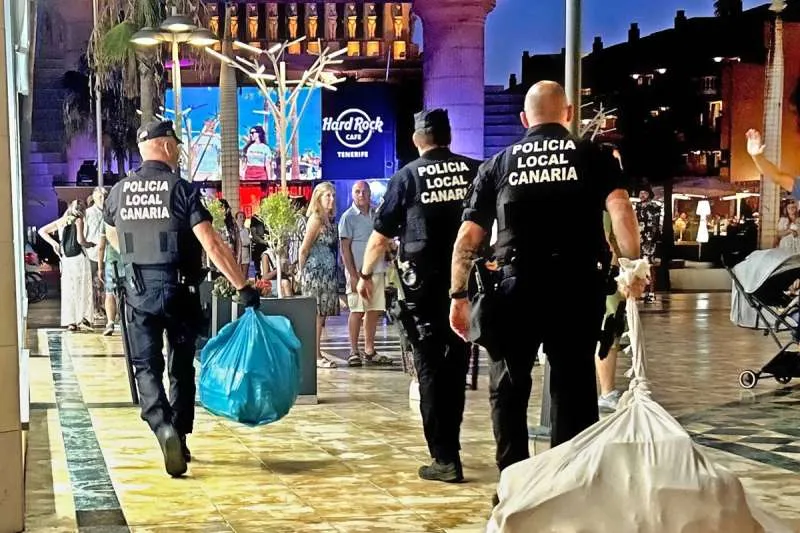 Local Police take action against illegal street vendors in Las Americas
Arona City Council has made combating illegal activities in the municipality one of its top priorities. A few weeks ago, actions were taken against illegal kiosks selling excursions, and last night (Thursday), a police operation was carried out against illegal street vending.
The operation took place on Avenida Las Americas, popularly known as the Golden Mile, in the south of Tenerife, and the promenade that surrounds it. It involved personnel from the Arona Local Police, with the support of officers from the National Police.
Arona's Mayor, Fátima Lemes, said, "We are coordinating various actions that will improve the safety of the citizens of Arona and its visitors. We are clear that we must take action against the illegal activities taking place throughout the municipality. I would like to emphasize the excellent performance of the Arona Local Police and the State Security Forces that have collaborated in this operation, as well as in previous ones we have carried out, and, of course, the workers from the City Council's Maintenance Service. These actions are not isolated. We will continue to work against all these illegal activities."
During the operation, officers proceeded to identify and confiscate materials and products displayed on public roads and at the entrances to shopping centres located on the Golden Mile, as well as on the promenade of Camison Beach. After the necessary reports were prepared, the seized items were taken to police facilities.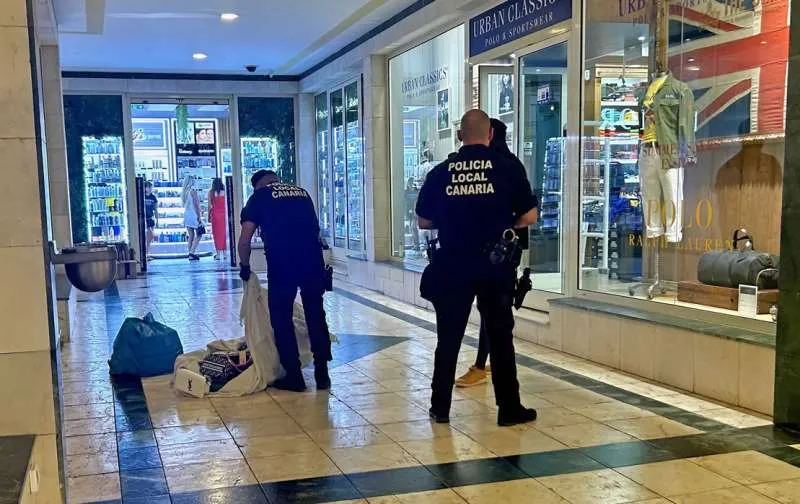 Alexis Gómez, Arona's Councillor for Security, stated, "Illegal street vending is a problem we are already addressing. This administration is very clear about its priorities, and complying with and enforcing current legislation is paramount. We have deployed a team, and the work of the Arona Local Police officers and those of the National Police Force has been highly professional and coordinated. There is excellent cooperation between both forces, and this is evident in operations like the ones we have carried out in recent weeks."
Other articles that may interest you...