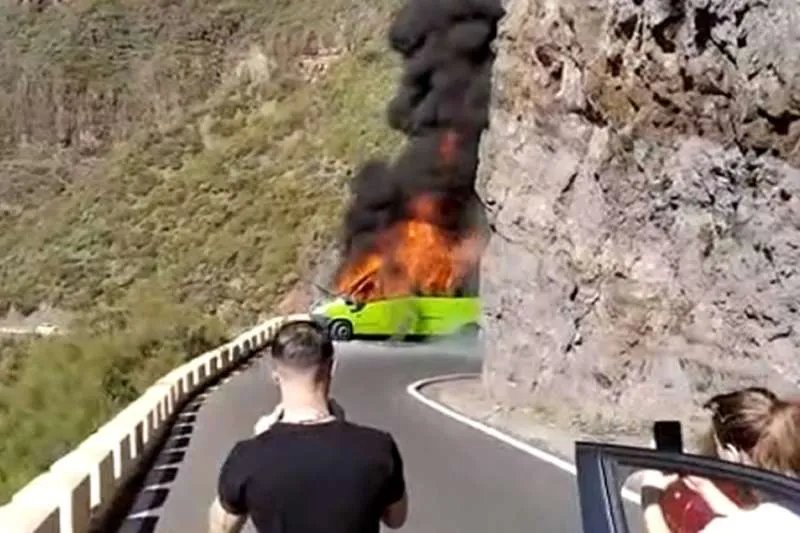 LATEST: Bus fire on the road to Masca in Tenerife
The Emergency Services Coordination Centre (CECOES) have reported that a TITSA bus has burned out on the TF-436 road that leads to Masca, in the municipality of Buenavista n Tenerife.
CECOES received an emergency alert informing them of the fire at 2.15 this afternoon (Tuesday) which blocked the Masca road, but also that the passengers had all got off the bus safely.
The Tenerife Fire Department were dispatched to the area and managed to extinguish the blaze but the vehicle was completely burnt out.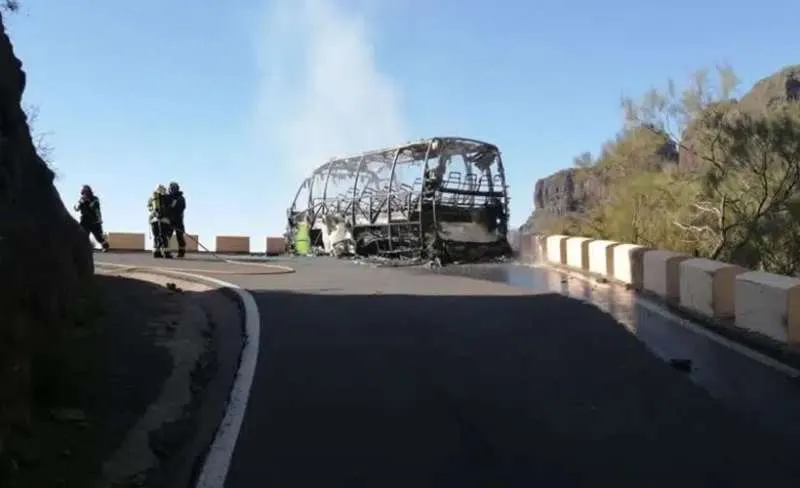 CECOES have confirmed that no one has been in the incident, and at the moment the cause of the fire is unknown, pending an investigation from the fire service and TITSA themselves.
Other articles that may interest you...